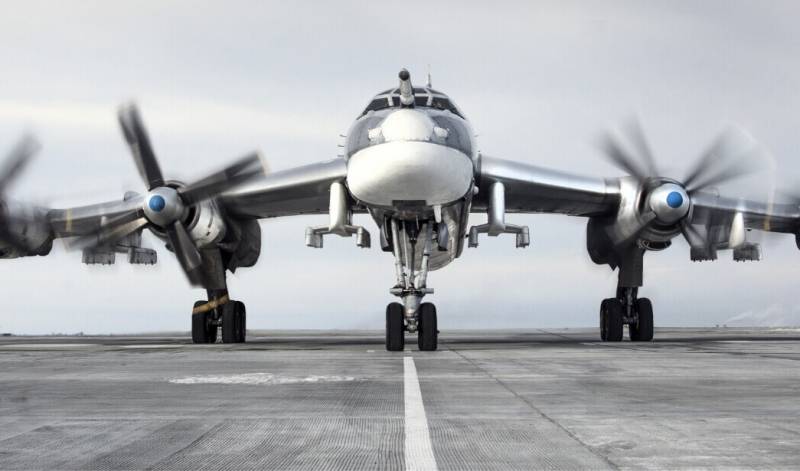 As part of the operational and high-quality modernization of its strategic forces, the Russian Air Force adopted a new Tu-95MSM bomber. The strategic aircraft will be able to be equipped with eight Kh-101 stealth missiles at once. Military Watch Magazine experts have found out what advantages this will give to Russians.
The new bomber is significantly improved compared to the old versions of the Tu-95 - its glider was modernized by the Russian United Aircraft Corporation, new flight control, navigation and communication systems were integrated. The aircraft has been improved to serve primarily as a cruise missile carrier, allowing it to hit enemy targets outside the reach of the bomber using long-range missiles.
Perhaps the most notable improvement in the design of the Tu-95MSM as part of the latest modernization was the doubling of its combat load from four to eight large cruise missiles.
Now it is possible to carry eight missiles instead of four - that is, double the combat load and significantly extend the life of the aircraft
- said Director General of the United Aircraft Corporation Yuri Slyusar.
The Tu-95MS in the 1980s could be armed with Kh-55 cruise missiles, but later they were replaced by the Kh-101/102, combining a number of improvements, including
technology
radar "invisibility" with an effective scattering area of ​​0,01 sq. meters.
The X-101 carries a conventional warhead, which can be high-explosive, penetrating, or cluster-type, while the X-102 has a 250 kiloton tactical nuclear warhead. The estimated range of the missiles is from 3500 to 5500 km.
With the modernized Tu-95MSM bombers, the Russian Aerospace Forces will be able to effectively engage targets not only in Europe and Asia, but also in North America.