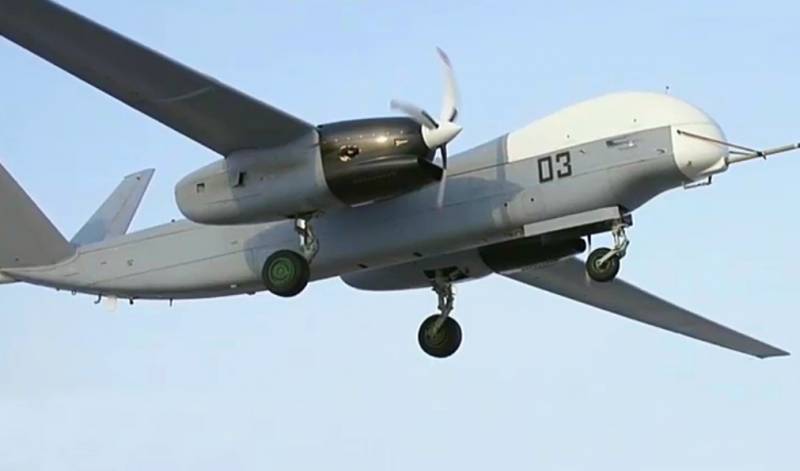 The latest civil and military UAVs were presented by domestic developers at the Army-2020 forum. Today, in terms of the number of drones in service, Russia confidently bypasses the United States (excluding microdrones) and is second only to Israel.
It is worth noting that the first domestic experimental drone regiment was created back in 2011. Four years later, the number of drones in the Russian army reached 1700 units, and today there are more than 2000 of them.
In the US Army, the number of drones exceeds 11 thousand, which, it would seem, makes the Americans the undisputed leaders. However, the vast majority of these devices are microdrones like the Black Horne. If you do not take them into account, then according to the official data of the Pentagon, the number of "full-fledged" UAVs in the American army is only 660 units.
As for Russia, at the initial stages we created light reconnaissance vehicles such as Zastava, Granat, Pchela, Eleron-3SV with modest flight ranges of 10-25 km and an altitude of 2200 meters. Then, with the accumulation of experience, there were cars of the middle class, such as the Orlan. The device is capable of operating within a radius of 120 km, being in flight for up to 14 hours and rising to an altitude of up to 5 km.
We also have heavy reconnaissance aircraft such as "Forpost-R" and "Orion", which cover up to 250 km and climb 7 km. At the same time, both vehicles are capable of carrying up to 300 kg of payload and stay in the air for up to 24 hours.
But where we are now far behind the United States is in heavy attack drones. However, this is temporary.
As early as next year, the armed forces of the Russian Federation will begin to receive universal and heavy vehicles of domestic production.
First of all, this is the Altius-U UAV, which has a take-off weight of about 6 tons and is capable of covering up to 10 thousand km, rising to an altitude of 12 km. It is followed by the S-70 "Okhotnik" - a strategic attack drone carrying up to 2,8 tons of combat load and capable of carrying out operations within a radius of 5 thousand km. At the same time, this drone can operate both independently and in tandem with a manned aircraft.
And, finally, a novelty presented at the Army-2020 forum called "Thunder". The latter is a 7-ton attack drone that will cover the Su-35 and Su-57 fighters from the enemy.