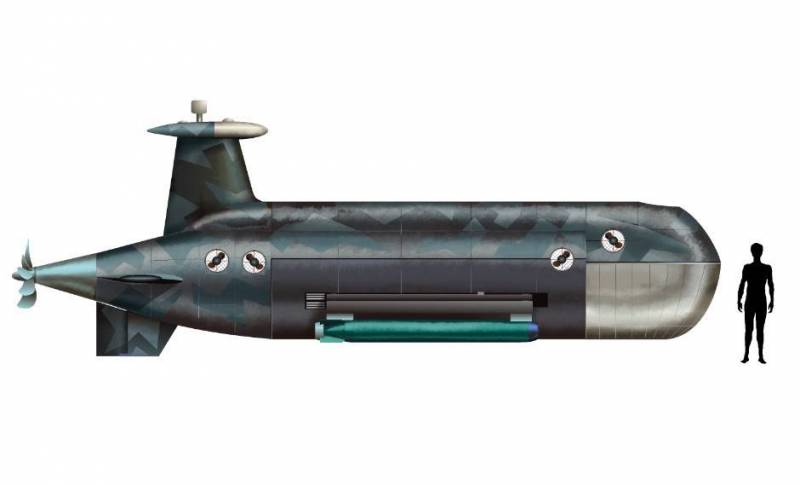 The future Russian nuclear powered underwater drone "Cephalopod" is designed to destroy nuclear submarines of the US Navy and its allies, writes the American edition of Military Watch.
After the collapse of the USSR and the loss of the largest shipyards for Moscow, the Russian Navy focused on strengthening its submarine fleet. Russians consider submarines to be their most profitable asset, they have significant firepower and are more difficult to neutralize, unlike surface ships.
Now the Russians are investing in various submarines by reducing the cost of large surface ships. Moscow recently moved on to expand its submarine warfare capabilities and decided to deploy the group more
economical
drones with nuclear power plants.
In 2018, it became known about the existence of the Poseidon project, an underwater vehicle capable of carrying a nuclear warhead with a capacity of up to 100 megatons. Recently, the program of its development has advanced significantly and is in its final phase. Poseidon will be a solid addition to Russia's strategic deterrent. At the same time, the Poseidon project overshadowed the potentially more important tactical weapons program - the Cephalopod.
The Cephalopod program became known back in 2015. In fact, this is an unmanned nuclear submarine armed with light compact thermal torpedoes (MTTs) of 324 mm caliber. "Cephalopod" will search and destroy enemy submarines equipped with nuclear power plants. Given the fact that the US Navy is exclusively armed with nuclear submarines, the Russian drone would pose a threat to the entire US submarine fleet.
Submarine warfare expert H. I. Sutton suggested that the Cephalopod would have a large displacement. According to his information, the drone will have one curved propeller, the same as that of a full-size submarine. This indicates that the Cephalopod is being designed for long stay underwater and great stealth, not for high speed.