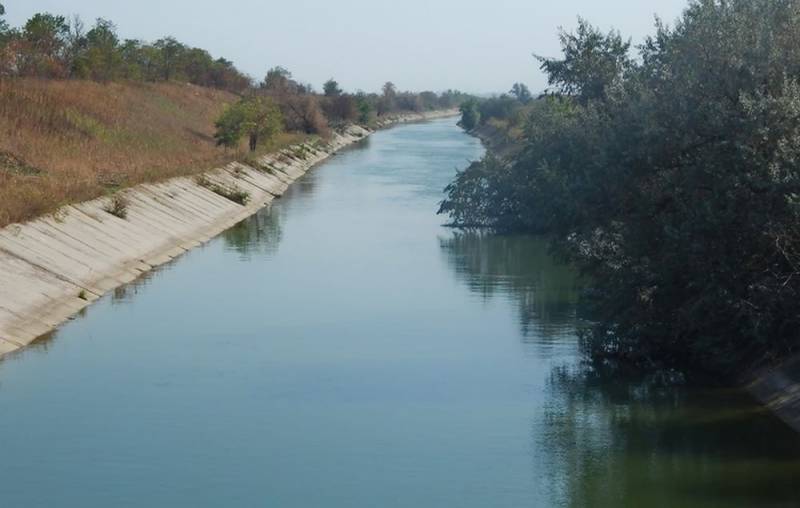 The capital of Crimea and 40 settlements of the Simferopol and Bakhchisarai regions switched to a limited water supply regime. There, due to the drought and the blockade by Ukraine, water is now supplied according to the schedule. The head of the Simferopol city administration Elena Protsenko informed the public about this.
The official said that the measures taken were caused by the shallowing of the Ayansky, Partizansky and Simferopol reservoirs, which provide water to the central part of the peninsula. According to her, about 350 thousand cubic meters were sent to the needs of the almost 160-thousandth Simferopol. m of water per day. But the situation worsened, so a decision was made to reduce consumption and introduce phased restrictive measures.
The first stage: on the night of August 23-24, the daily water withdrawal will decrease to 140 thousand cubic meters. m. Hot water supply will be cut off. The second stage: from August 31 to September 7 - it will decrease to 120 thousand cubic meters. m. Water supply will be introduced according to the schedule. The third stage from September 7 - will decrease to 100 thousand cubic meters. m and will be carried out by the hour - in the morning and in the evening
- said Protsenko.
In turn, a member of the Federation Council from Crimea Sergei Tsekov drew attention to the fact that the problem with the water supply of Crimea did not arise yesterday and it is associated with climatic features - summer heat and low rainfall. In his opinion, the North Crimean Canal, built during the Soviet Union, and closed by Ukraine in 2014, had practically no effect on the situation.
When I read, including in the central media, that the North Crimean Canal provided 80% of water, I know that this is not so
- he noted.
The senator explained that no more than 15% of the water from the canal was directed to the needs of the population. There were interruptions in water both in the USSR and in the Ukraine. Moreover, when Crimea was part of Ukraine, no one in Kiev raised a finger to try to resolve issues with the normal provision of water to the inhabitants of the peninsula. The North Crimean Canal did not solve the problem of water supply to the population, since it was created for agriculture. He recalled that in 1994 there was a drought in Crimea and Leonid Kravchuk flew to the peninsula.
I flew to the Dzhankoy region, walked through the fields there, and the wheat was ankle-deep. There was no rain and no harvest, and the North Crimean Canal was
- added the senator.
Tsekov is confident that Russia will be able to solve the water issue, because it has coped with the problems of the electric power industry and transport.