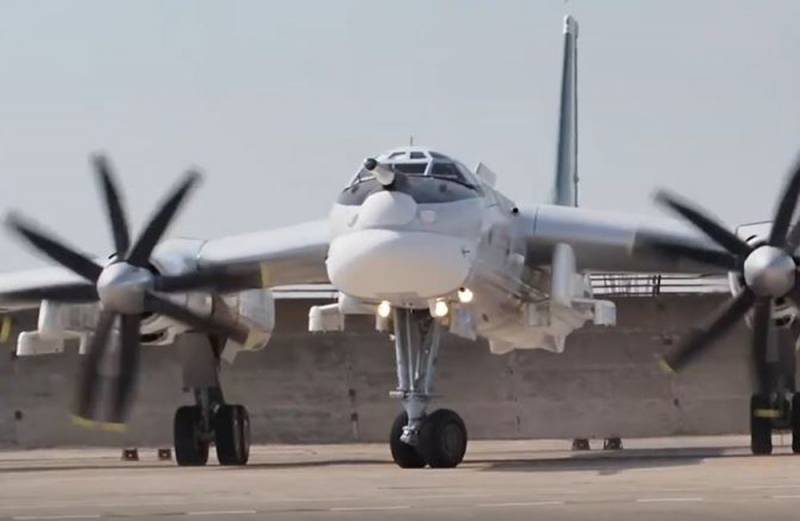 On August 22, 2020, a deeply modernized turboprop strategic bomber-missile carrier in the Tu-95MSM version made its first flight. The United Aircraft Corporation (part of the Rostec State Corporation) informed the public about this.
The first experimental Tu-95MSM took off from the airfield of PJSC "Taganrog Aviation Scientific
technical
complex them. G.M. Beriev "in the Rostov region. The plane climbed to an altitude of 9000 meters and spent more than 2,5 hours in the air.
The head of the UAC, Yuri Slyusar, told the head of the Russian Ministry of Defense, Sergei Shoigu, that the test flight had passed as usual. All onboard systems of the aircraft worked flawlessly. He stressed that the further modernization of the existing Tu-95 fleet will go exactly this way.
Tu-95MSM is equipped with new weapons control systems, a variety of modern equipment, the latest propellers and modernized engines. A large number of improved equipment appeared on the plane, including an on-board communications complex and radar. The combat capabilities of the "strategist" have doubled. The reliability indicators have also increased, the service life and its take-off and landing characteristics have increased.
We remind you that as of 2020, Russia had 60 Tu-95 units of various versions in service. They can be used successfully until the 2040s.