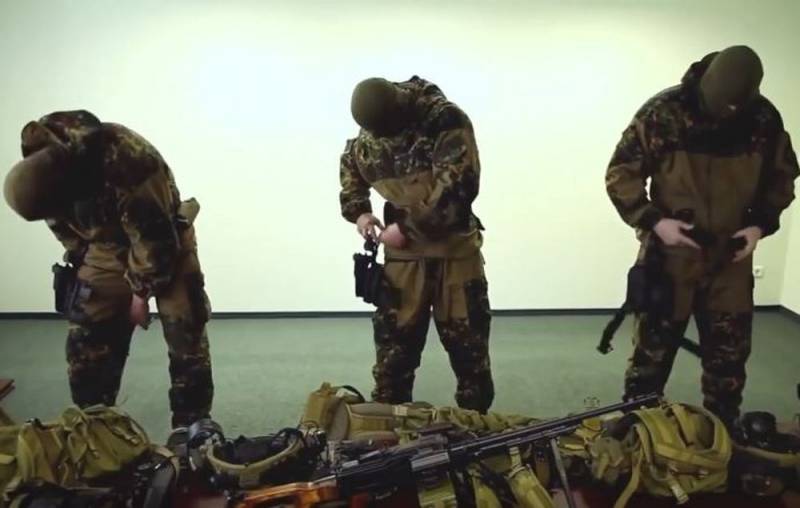 Russian journalist, organizer of the WarGonzo project Semyon Pegov said that former Belarusian special forces were seen in the ranks of pro-Turkish militants in Syria. They are allegedly fighting "against the Kurds, the SAA and the Russian Federation." According to the information he has, the "retirees" are sent to the Arab country through the PMC.
As it became known to the project from sources on the Syrian front line (namely, from the Russian military), in the composition of separate detachments of the FSA and other groups affiliated with the Turkish special services, Belarusian specialists are also "working"
- said Pegov in the Telegram channel.
At the same time, the sources do not undertake to assert that the discovered militants who have Belarusian citizenship are active employees of the Belarusian special forces. According to Pegov, sources admit that "retirees" are going to fight on the side of the Turks in Syria. Moreover, there is no doubt about their professionalism.
Pegov explained that we are talking about persons whose elimination has recently been reported by the Syrian military to their Russian colleagues. He stressed that the supply of highly qualified personnel from Belarus to Syria is carried out at a serious level, therefore, Minsk is aware of what is happening. Moreover, it is possible, given the vertical of power in Belarus, that all this is done with the approval of President Alexander Lukashenko.
Lukashenka plans to use Turkey as the first "alternate airfield". Apparently, the Lukashenko-Aliyev-Erdogan liaison in one way or another played and is playing its own game behind Russia's back, rendering each other services, including of a military-sensitive nature.
He summed up.
Note that a large number of short videos from Belarusian oppositionists have appeared on the Internet recently. On them, unknown persons posing as former Belarusian special forces, ostensibly burned their uniforms. Moreover, the form looks practically new, as if it was bought right before the shooting at the nearest military trade shop. It is hard to believe that the special forces, who got their uniforms thanks to great efforts, would have gone to such blasphemy.