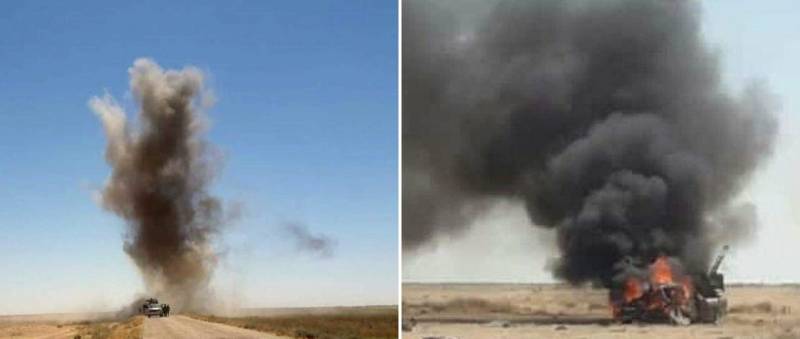 Images of the two explosions that accompanied the deaths of Russian Major General Vyacheslav Gladkikh and the commander of the local militia forces in Syria, Muhammad Taysar Az-Zahir, on August 18, 2020, appeared on social networks. The terrorist group ISIS (an organization banned in Russia) claimed responsibility for the attack.
The incident took place near the At-Taym oil field south of Deir ez-Zor during an attack on a Russian military police convoy. As a result of the detonation of an explosive device of the terrorists, Vyacheslav Gladkikh and Muhammad Taysar Az-Zahir died, as well as his three subordinates, and four more fighters were wounded. The military department of the Russian Federation has presented the deceased Major General for a state award posthumously.
Gladkikh served as deputy commander of the 36th Combined Arms Army of the Eastern Military District, located in Buryatia. Before that, in the rank of colonel, he led the 7th separate guards tank Red Banner, the orders of Suvorov, Kutuzov, Alexander Nevsky, the Orenburg Cossack brigade in the Chelyabinsk region.
Vyacheslav Gladkikh received the rank of Major General in accordance with the decree of the President of the Russian Federation of December 12, 2016.