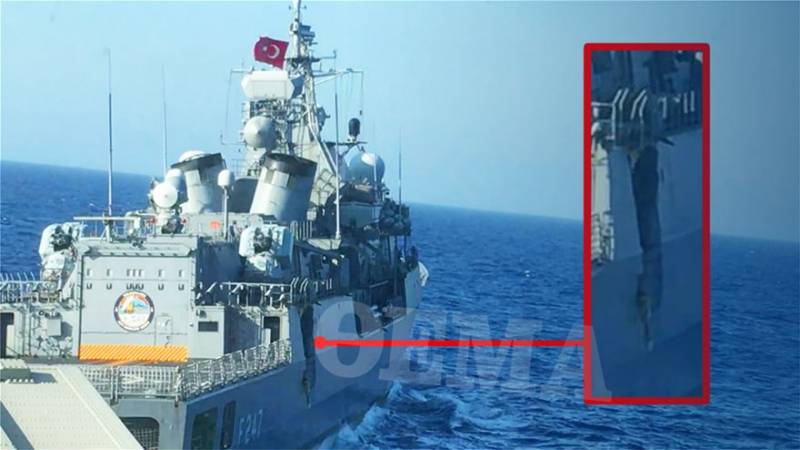 According to sources, the Turkish frigate Kemal Reis received a serious hole after a collision with the Greek patrol ship Limnos. On August 12, the ships touched the sides in the eastern part of the Mediterranean during the geological exploration work carried out by the Turks in this region.
The Turkish frigate Kemal Reis was part of a group of warships accompanying the research vessel Opuc Reis. Limnos swam to the right in the same direction. Suddenly, the Turkish Navy frigate turned right to knock Limnos off course. The Greek patrol boat slowed down to let the Turkish ship pass. However, the collision could not be avoided, and Limnos touched the starboard side of the Kemal Reis. This was reported by the Ekathimerini edition.
According to Army Voice, the incident did not end there. Turkish warships used electronic warfare and equipment on Greek ships was disabled. Meanwhile, a Greek submarine approached the Turkish ships,
damaging
cables and wires on Opuc Reis.
Recently, Athens and Ankara have actually found themselves on the brink of war - the warring parties cannot share oil and gas fields on the shelf of the Eastern Mediterranean. Natural gas reserves in this zone are about 122 trillion cubic meters. Greece considers this region to be its exclusive
economic
zone, with which the Turkish authorities strongly disagree.