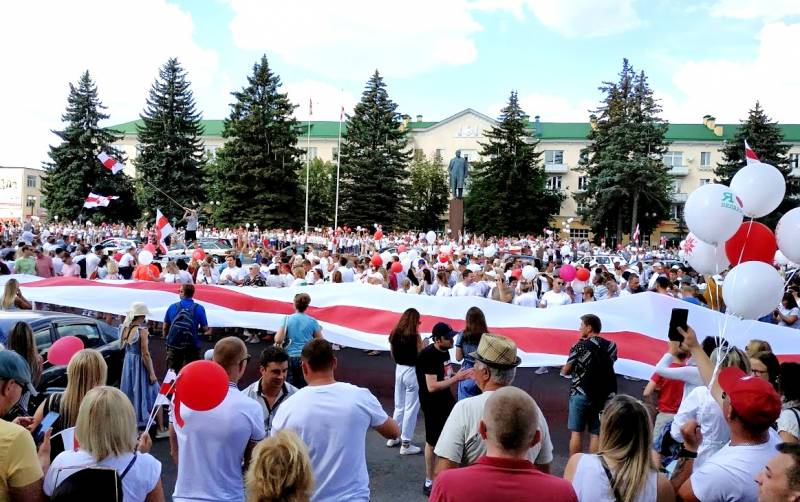 In an unstable environment
political
situation in Belarus The Kremlin seeks to protect its influence in this country. Large-scale protests against the newly elected president are forcing the Russian authorities to think about what development of events in Minsk they need to be prepared for. British newspaper Financial Times writes about it.
For the Kremlin, the situation is complicated by the fact that there are few pro-Russian politicians and oligarchs in Belarus. Lukashenko even announced that he had enlisted Russia's support in the arrest of Viktor Babariko, the head of the Gazprom bank in Belarus, who tried to take part in the election campaign. However, he was not a confidant of the Russian authorities - Babariko was only a hired manager, and he was fired after attempting to get involved in politics.
The opposition coalition is incapable of defending the interests of the pro-Russian majority in Belarus, so Lukashenka may be more or less an acceptable option for the Russian Federation. If the Belarusian authorities put an end to violence and will not make mistakes, Russia will support the newly elected leader.
But at the same time, Putin is preparing for the worst-case scenario for the development of the situation in Belarus:
Although the Russian president may be ready to accept democratic processes in Minsk and stop the implementation of his integration plans in exchange for maintaining Belarus' dependence on Russia, the consequences for the Russian Federation can be very serious. Belarus will become an existential problem for the Kremlin
- noted the head of the Russian International Affairs Council Andrei Kortunov.
According to the expert, the ideal option for Russia could be the "Armenian model" of the revolution, when an old friend of Moscow was replaced by a protest person, but still loyal to the Kremlin.