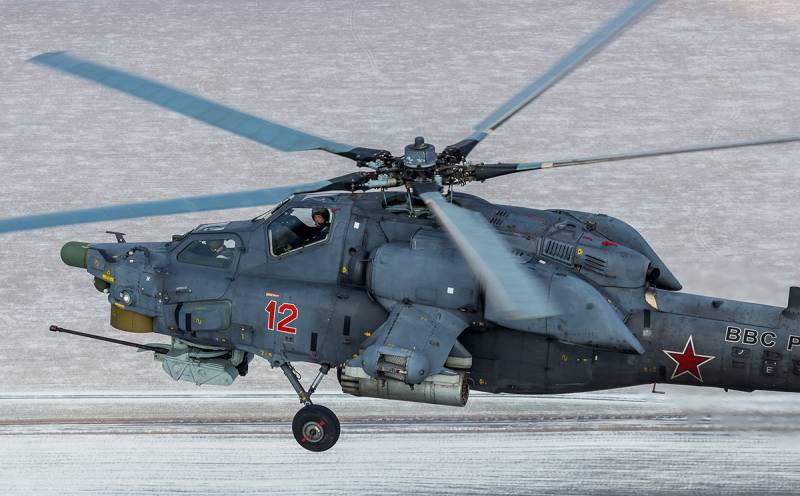 Russian Helicopters holding will show new saber-shaped blades for helicopter propellers at the Army-2020 forum. This was announced yesterday by the press service of the Rostec corporation. The latter, according to the developers, will significantly increase the speed of combat vehicles. At the moment, the know-how is undergoing factory flight tests on the Mi-28N "Night Hunter" helicopter.
The fact that TsAGI and the Mil Design Bureau have developed a number of solutions to increase the speed of domestic combat vehicles to 400 km / h became known back in 2018. At the same time, the engineers called the blades with a saber tip mounted on the main rotor the main breakthrough in this area.
According to the designers, the new development, installed on helicopters of the classical design, will significantly reduce the negative aerodynamic effects at high speeds. At the same time, innovative saber-shaped blades can be used on all Mi machines without making any changes to their design.
It is worth recalling that the Mi-28N, on which the know-how is being tested, is a Russian attack helicopter designed to destroy armored
equipment
and enemy manpower in conditions of active fire resistance. The machine is capable of performing aerobatics, and its maximum speed today is 280 km / h.