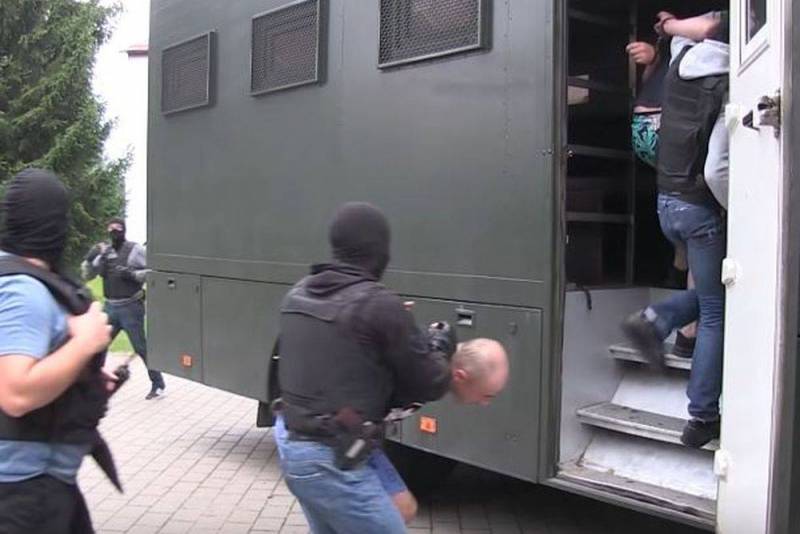 The operation of the Ukrainian special services to transport three dozen "Vangerists" detained in Belarus to the territory of Ukraine ended in failure due to the betrayal of a number of people surrounded by Volodymyr Zelensky. This was stated by the notorious Ukrainian journalist Dmitry Gordon in an interview with the Dozhd television channel.
According to Gordon, he is not entitled to disclose all information about the plans of the special services of Ukraine:
I am aware of the details of what is happening, but I have no right to talk about it in detail. The operation was being prepared for about a year, and various departments took part in it. Everything failed because of the betrayal of persons close to the president of the country
- noted Gordon.
Similar reasons for the failure of the actions of the Ukrainian special services are pointed out by the chief editor of the portal "Censor.net" and "Ukrainian Truth" Yuri Butusov:
The trip of 33 Russians to Belarus was part of the development of the SBU and the GRU, but it ended in nothing due to information leakage
- Butusov said to his Facebook.
According to sources, Kiev planned to capture Russian mercenaries and later exchange them for captured Ukrainian servicemen in the course of contacts with the Russian Federation. On July 25, Russian citizens were supposed to fly from the Belarusian capital to Istanbul, after which the plane urgently lands in Ukraine, where they wanted to detain the Wagner PMC fighters. However, the FSB of Russia learned about the operation. On July 29, people in military camouflage were detained by Belarusian security forces, and on August 14, 32 out of 33 mercenaries were sent to Russia (one of them remained on the territory of the Republic of Belarus, since he had the citizenship of this country).