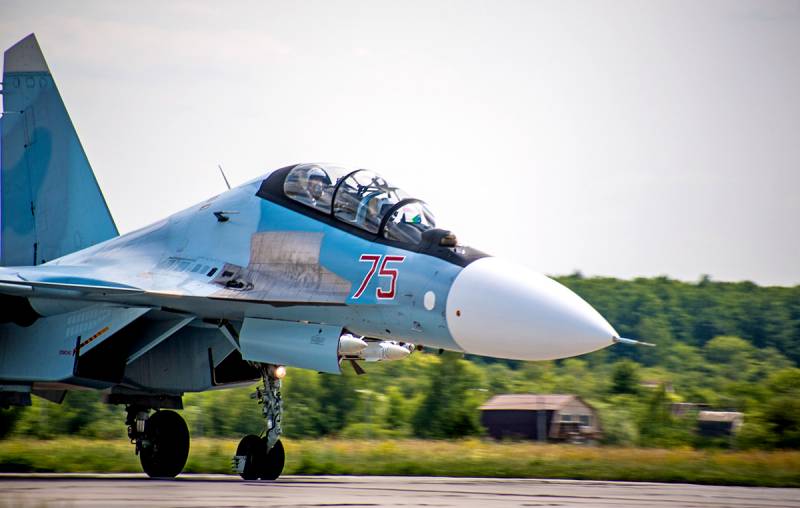 Russia plans to equip its Su-30 heavy fighters with the new X-32 long-range anti-ship cruise missile. According to experts, the missile will seriously improve the strike capabilities of the aircraft, which will turn into the best "ship hunter" in the world. The American Military Watch Magazine writes about it.
The Su-30 is now produced in Russia in greater numbers than any other type of fighter jet. Along with the newer and more expensive Su-35 and Su-57, the improved modifications of the Su-30 will form the basis of the country's air force for many years to come. The latest version of this Su-30SM aircraft is considered one of the most functional heavy-weight fighters in the world.
Although the fighter is already popular in many countries, equipping the X-32 missile can seriously increase its export appeal - especially for maritime powers such as India, Vietnam and Indonesia.
The speed of the Kh-32 air-launched cruise missile can approach hypersonic, reaching Mach 4,6 (according to some sources, up to Mach 5). The ammunition boasts high maneuverability and a range of up to 1000 km. The Kh-32 is designed specifically to penetrate US missile defenses, and its maximum flight altitude of 40 km makes it immune to US missiles such as the SM-2.
The Kh-32 follows a trajectory that makes it difficult to intercept, and at the final stage of the attack, the missile dives sharply, hitting the target at very high speed.
The Kh-32 is designed for use by the Tu-22M3M long-range bombers, which are significantly larger and heavier than the Su-30. The publication is confident that the new rocket will have smaller dimensions than the well-known X-22. This will allow the Su-30 to carry two such munitions on board at once.