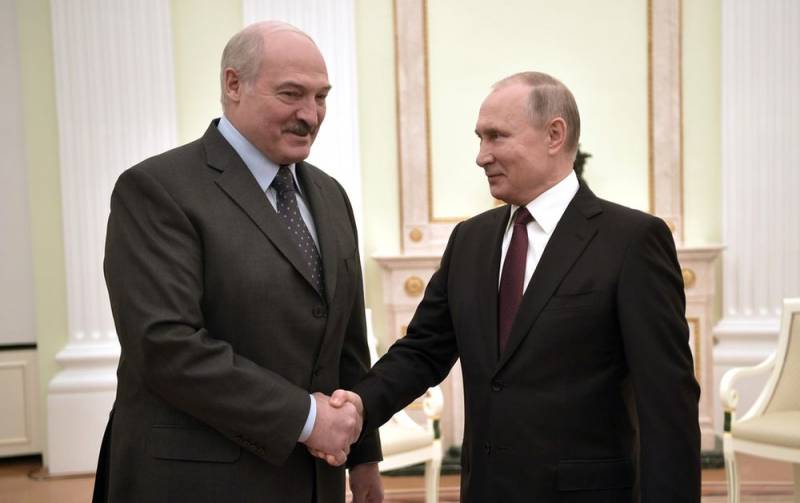 After Russian President Vladimir Putin promised to support Belarus, his Belarusian counterpart Alexander Lukashenko launched an offensive against the opposition, writes the German newspaper Zeit.
The Russian government has assured the partners in Minsk that it will provide them with the necessary assistance in case of an "emergency". This happened after Lukashenka and Putin spoke on the phone on August 15, 2020.
The statement indicates that external pressure is being exerted on Belarus, without specifying where exactly. At the same time, Lukashenko himself, being on August 16, 2020 at a rally of his supporters in Minsk, accused NATO of deploying troops on the western border of his country.
I called you here not to protect me, but so that you can protect your country, independence, sisters, women and children
- said Lukashenko.
As Alisa Botha, a Zeit correspondent in Moscow, wrote on her Twitter account, Lukashenka gathered 3 officials from all over the country for the rally.
After the presidential elections, a wave of protests swept Belarus. Lukashenka was declared the winner with 80% of the votes. His opponents, who have been demonstrating across the country, have been asking for days where this 80% is and why no one goes to the streets for Lukashenka. Therefore, the rally in support of Lukashenka was supposed to demonstrate support for the current government.
On the same day, 10 thousand people gathered for an opposition rally in Minsk. The protesters once again called on Lukashenka to resign. Protest events are also taking place in other cities.
The authorities say the demonstrators are being manipulated and paid from abroad, and the protests involve unemployed people run by people with criminal backgrounds. At the same time, labor collectives went on strike at many state-owned enterprises, and journalists from the state-owned media were warned that they might be left without work. In total, over 7 protesters were detained in Belarus over a week.