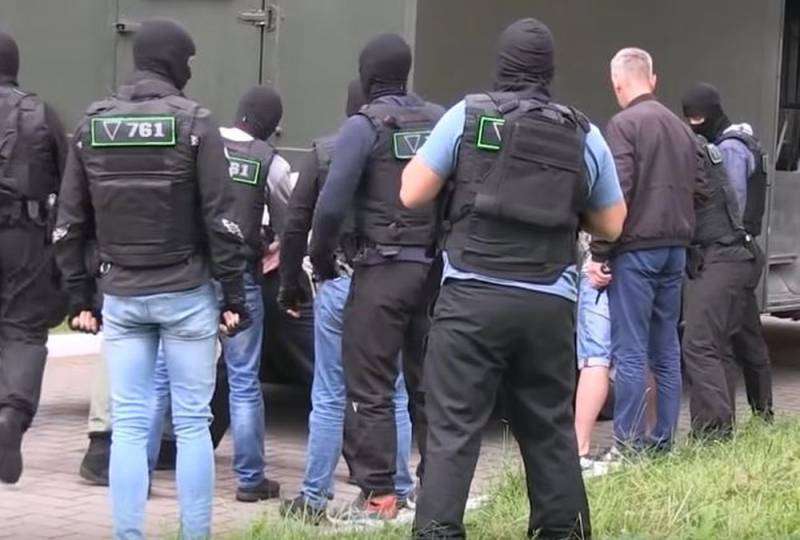 Russian citizens detained by Minsk and released home, reported on the air of the TV channel
"Russia 24"
what they did in Belarus.
They said that an ad was posted on the Avito website in which a man called "Sergei Petrovich" was hiring security guards. He needed people with combat experience to guard oil facilities in various countries. He was especially interested in persons who have gone through conflicts in Syria and the Donbass.
At the same time, they first talked about work in Syria and Libya. "Sergei Petrovich" called from a Syrian number and wanted to dial 30 employees. Then he expanded the staff to 60-90 people, and later to 180.
When their group had already been assembled, they were informed that "Sergei Petrovich" had died and now a certain "Artur" would be in charge of them. The new curator informed that plans have changed and that it is necessary to fly to Venezuela to guard the facilities of Rosneft. The group's route was taken by a woman who called herself "Larisa Samarina".
A day before departure, Samarina said that it was unable to connect flights Minsk - Istanbul - Havana - Caracas so that we would not sit in the Turkish transit zone for a long time. She said she would order new tickets on the 30th. We received them, and she offered to temporarily leave for the Belorusochka sanatorium for rest
- said one of the Russians.
The Russians noted that they behaved politely on the territory of Belarus, walked and swam in the lake, did not enter into conflicts, did not drink alcohol, and slept at night.
Everyone was asleep. Suddenly there was a crash - the doors flew out, everyone was face down on the floor, weapons were pointed, sheets on their heads
- added one of the Russians.
When they were detained by Belarusian law enforcement officers, the Russians did not understand at all what was happening and what it was connected with.
The first three days they treated us harshly: they believed that we were militants, were preparing an escape, we could rebel and kill the guards. Three days later, I was told that I was suspected of preparing for mass protests and armed resistance to law enforcement agencies.
- explained one of the Russians.
The guards stressed that
policies
are not interested at all. They learned about the presidential elections in Belarus when they got to the territory of this country. For them, Belarus was a transit country, from the territory of which they went to their place of work.
We remind you that on July 29, 2020, 33 Russian citizens were detained in Belarus. On August 14, 2020, 32 of them were sent from Minsk to Moscow. One person stayed in Minsk, since he, in addition to a Russian passport, also has a Belarusian one.