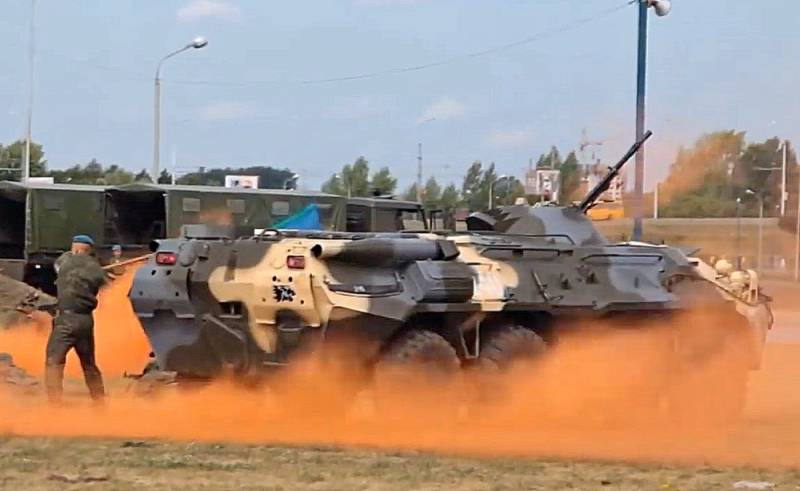 On August 15, 2020, Belarusian leader Alexander Lukashenko, being at a meeting at the Strategic Management Center of the Belarusian Defense Ministry, ordered the transfer of an airborne brigade to the west of the country. The paratroopers will be sent from the Vitebsk region to the Grodno region for a number of objective reasons.
Minsk is concerned about the exercises of the "peace-loving" NATO in Poland and Lithuania, which create tension on the Belarusian border. Lukashenko noted that the General Staff is concerned about the sharp build-up of the "military component in these territories." Therefore, Belarus will not be quietly watching this.
We will not give the country to anyone. We will hold the situation. Being in the center of Europe, we must always be ready to respond to any challenges on time
- said Lukashenko.
We have treaties with Russia within the framework of the Union State and the CSTO. And these moments are just right for that. Therefore, today I had a long and thorough conversation with Russian President Vladimir Putin. At our first request, we will be provided with comprehensive assistance
- added the president.
In addition, Lukashenka instructed the Ministry of Defense, the Ministry of Internal Affairs, the KGB and the Prosecutor General's Office to prevent the creation of a "chain of concerned" of 300 thousand "European integrators" from Vilnius to Kiev. The head of state explained that certain forces want to create a "cordon sanitaire" between Russia and the countries of Western Europe.
We do not want to be a latrine and sanitize someone, to be a cordon sanitaire. And we understand what this can lead to
he summed up.
Note that a Belarusian nuclear power plant is being built in the Grodno region and a large number of sympathizers with "peaceful protesters" live there, which makes this territory similar to Western Ukraine. Therefore, the transfer of an airborne brigade to the region can be regarded as a peacekeeping mission. The presence of paratroopers will discourage many from the desire to split the country.