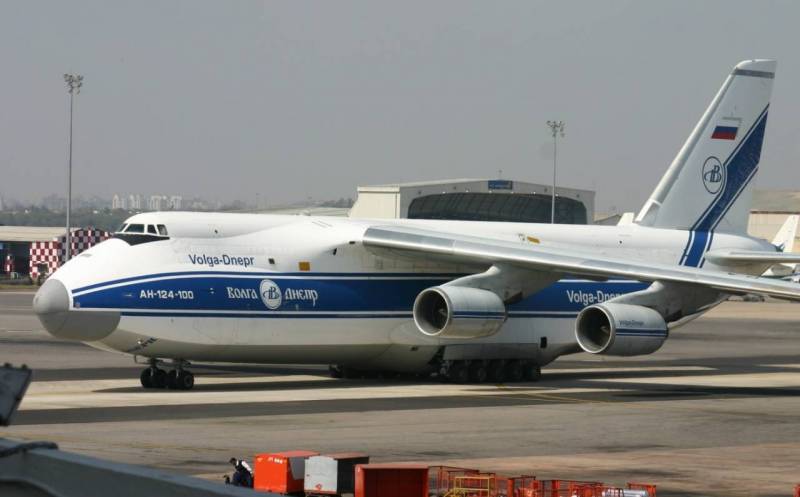 Air navigation services and monitoring resources record the increased air traffic between Minsk and Moscow. Sources on social networks report that several different aircraft managed to fly between the countries in a short period of time.
Observers noticed that on August 12, 2020, several Tu-134 passenger aircraft of the Russian Aerospace Forces managed to fly to Minsk. For example, Tu-134AK (RA-65992).
An An-124-100 Ruslan was also seen near the airspace of Belarus, presumably flying to this country. At the same time, a heavy military transport aircraft IL-76MD of the Belarusian Air Force with registration number EW-005DE flew from Minsk to Moscow.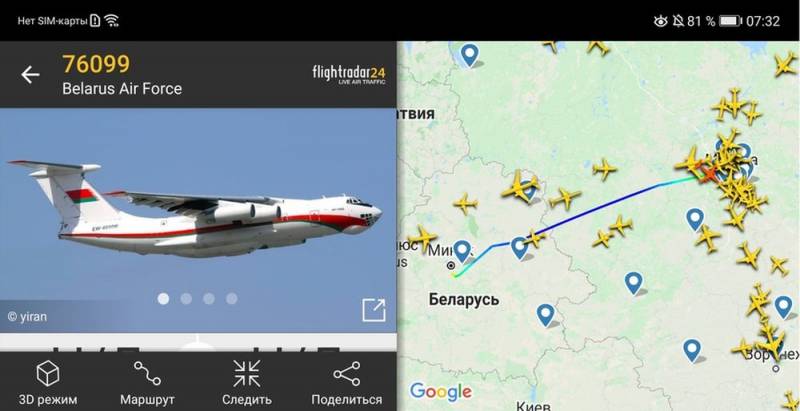 What was transported by these sides is unknown. However, the very fact of such activity in the sky gave rise to users to assume that the Russian leadership decided to support its Belarusian colleagues.
Kremlin decided to help Lukashenka?
- some commentators on the Web are interested, hinting that some specialists were transferred to a neighboring country to help stop the protests that swept the country.
We remind you that recently, near Minsk, three dozen Russians were detained, who were arrested and placed in a pre-trial detention center, on suspicion of preparing a crime. In addition, Russian journalists were detained on the territory of Belarus.
This made it possible for users to assume that the Belarusian leader Alexander Lukashenko decided to release the Russians, and Russia, for its part, thanked him in some way in return.