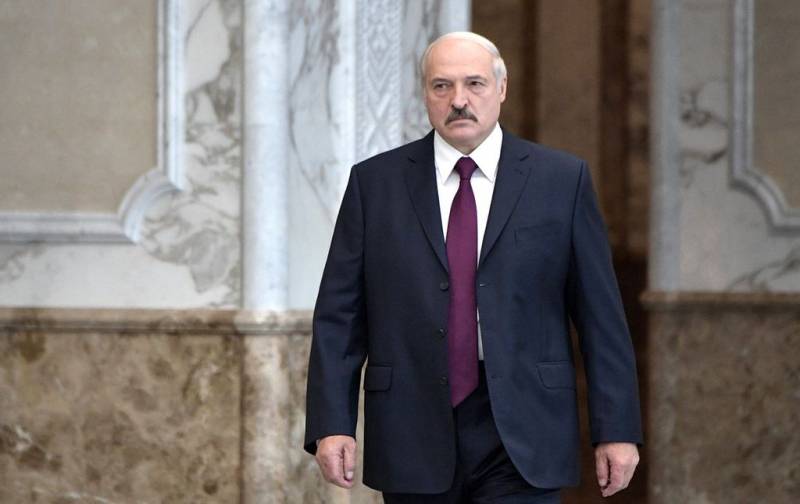 Rostislav Ishchenko, a Russian political scientist and columnist for the Rossiya Segodnya news agency, told on the air of the Solovyov LIVE YouTube channel about the main mistake made by the President of Belarus Alexander Lukashenko.
According to Ishchenko, the Belarusian leader has not cleared his entourage of traitors. At one time, the Ukrainian President Viktor Yanukovych made the same oversight, who eventually had to flee his country.
The traitors, surrounded by Lukashenka, have already arranged a conflict for him with Russia, from which he can not get out well. Moscow will not surrender him, but of course it will not provide him with too outstanding support, in the style of "let us send you our army yet."
- the political scientist is sure.
Ishchenko believes that Lukashenko is in a difficult situation.
Economy
country regularly requires subsidies. He cut off help from Russia himself, but the West will not support him. Therefore, residents of the country, who now do not support the opposition, but whose living standards will steadily deteriorate, will begin to treat with understanding the "peaceful protesters" on the streets who demanded changes.
They will say: "Well, these guys who were beaten in the streets, they were right"
- Ishchenko predicts.
The expert is convinced that the main opponent of Lukashenka, who is in his entourage, is the head of the Belarusian Foreign Ministry Vladimir Makei. He drew attention to the fact that none of the Belarusian officials who staged a dirty provocation with the detention of Russian citizens and blocked the normal development of relations with Russia was dismissed from his post.
The Ministry of Foreign Affairs (Belarus - ed.) Ensures the movement of oppositionists back and forth, while the people who support Lukashenka all the time experience some difficulties with this. It's written with a pitchfork on the water. Everyone knows who Lukashenka has a European integrator. And everyone perfectly understands who, where and how they appointed
- he said.
Ishchenko noted that Makei has been working as the head of the Foreign Ministry for a long time, and before that he was the head of the presidential administration. At the same time, governments in Belarus often change, but Makei remains an inviolable person. In fact, this is the second person in the country.
Under his patronage, all NGOs were created that are now jumping on the streets and propaganda for European integration was carried out
Ishchenko pointed out.
The political scientist stressed that the Belarusian officials who decided to take the Maidan in their own country are playing all-in. They have no way back, they must complete the removal of Lukashenka from power to the end. Otherwise, sooner or later, he will figure out and punish them, depriving them of positions, privileges, and possibly freedom.