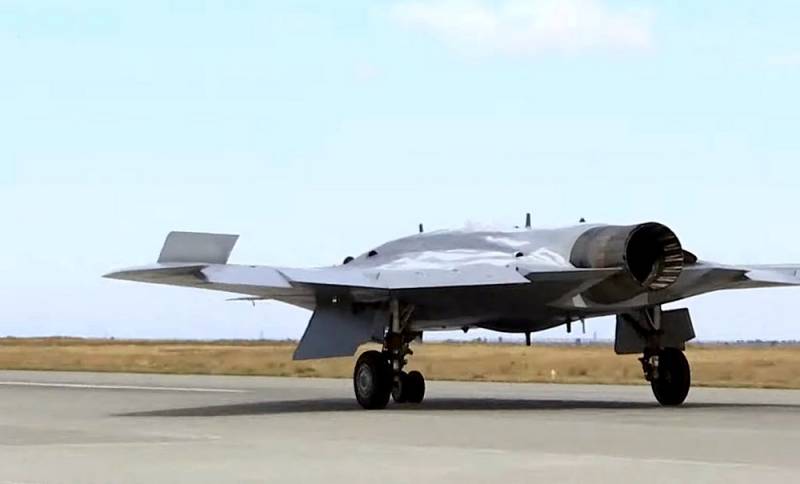 Last week, Russian authorities unveiled plans to accelerate development of the S-70 Okhotnik stealth unmanned aerial vehicle, which is set to enter service in 2024. Moreover, the main area of ​​application of the Russian UAV is not the fight against insurgents deprived of air defense, but full-scale conflicts. Forbes writes about this.
The development of the drone was carried out by the Sukhoi enterprise, the first flight of the Okhotnik was made in August 2019. According to Interfax, the S-70 can take on board up to 4,5 tons of various ammunition, the range of the device is about 5 thousand km. In addition to aerial bombs and air-to-surface missiles, the UAV can be equipped with missiles to destroy air targets, as well as equipment for optical and radar reconnaissance. The shape of the drone speaks of its great capabilities in terms of stealth for enemy radars.
Russia is preparing the "Okhotnik" primarily for work in conditions of full-scale military conflicts. In this respect, it looks more like the American X-47B strike drone project.
- notes the American edition.
Thus, the S-70 is a very well-armed and inconspicuous drone that will operate even before the appearance of manned aircraft in the combat zone. As a result, the Russian Federation will bring the tested UAV to the international arms market, ahead of its competitors by several steps. Putin is not afraid to take risks if he expects to receive large dividends.