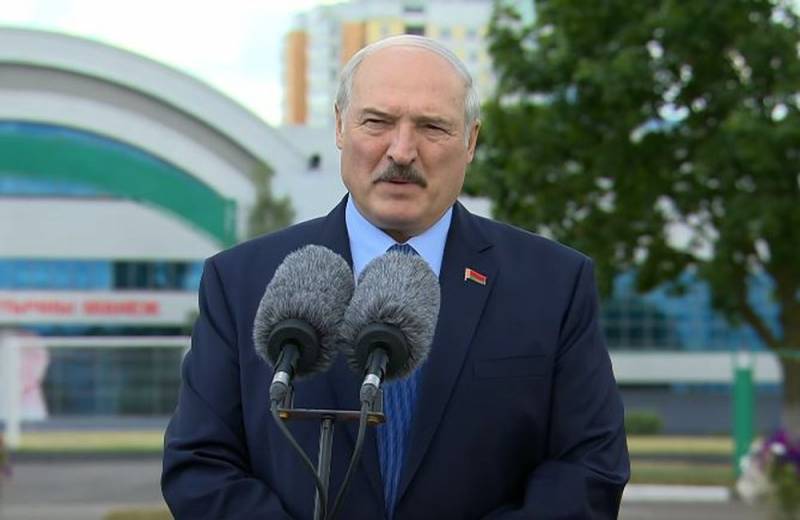 Archil Sikharulidze, Georgian political scientist, founder of the SIKHA foundation research center, said in an interview with the newspaper
"Ukraine.ru"
, which is part of MIA "Russia Today", how Minsk maneuvers between Moscow and the West.
According to the expert, the geographical location of Belarus and the absence of competitors represented by its neighbors allowed Minsk to take a monopoly position between Russia and Europe. So the Belarusians occupy a strategic point on the map, but they still use a multi-vector approach, so it is difficult for them to influence both Europeans and Russians. Especially considering
political
the atmosphere of the last decade.
She (Belarus - ed.) Is in such a geopolitical alignment that she can do a split. Recently, the United States decided to appoint an ambassador to Belarus, and the European Union is actively cooperating with it, despite the fact that Lukashenko is called the "last dictator" of Europe.
- clarified Sikharulidze.
The expert drew attention to the fact that the President of Belarus Alexander Lukashenko used to regularly do "splits". He maneuvers, preserving personal power and avoids being controlled by external forces. The political scientist finds it difficult to say how much the policy of the Belarusian "twine" will change over time, if Lukashenka leaves his post and "these ladies from the female trinity come" to replace him.
As a similar example, he cited Armenia, which participates in the European Union project - Eastern Partnership, and at the same time there is a Russian military base on its territory.
This, of course, is not a twine, Armenia is more under the influence of its strategic interests, but still there is maneuvering. Therefore, everything depends on a specific country and on geopolitics.
- summed up Sikharulidze.
We remind you that on August 9, 2020, presidential elections are to be held in Belarus. There are only five candidates for the position. In addition to the current president, Svetlana Tikhanovskaya, Anna Kanopatskaya, Andrei Dmitriev and Sergei Cherechen are participating. Note that the second round of the presidential elections in Belarus was held only once - in 1994, when Lukashenka was elected.