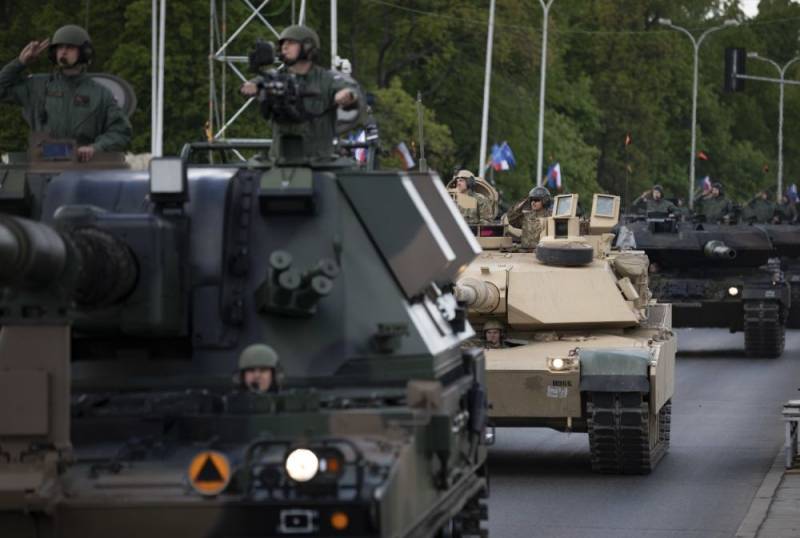 Despite repeated loud statements by US President Donald Trump that Washington is going to withdraw its troops from Europe and put an end to unnecessary wars in the world in the future, Americans are in no hurry to leave Europeans alone with Russia. Pentagon chief Mark Esper told Fox News why the US troops are being regrouped in Europe and what goals are being pursued.
It turns out that the statements of the American leader do not reflect reality.
Political
vanity and fuss only mask the approach of the American group to the borders of Russia.
President Trump's decision in June (2020 - Ed.) Only spurred an ongoing process. We are moving a lot of troops further east, closer to the borders of Russia. Yes, against Russia
Esper explained.
He added that the main US allies in NATO consider Washington's decision "a good step", so the Pentagon is going to build up its grouping in Europe.
I have repeated many times that everyone (member of the Alliance - ed.) Must pay at least 2%. Countries like Germany have to pay more. It's about collective security and responsibility to confront Russia and the rest. If we really want to do this, then we will have to fulfill our obligations.
- summed up Esper.
We remind you that earlier Trump has repeatedly accused Germany of unwillingness to increase defense spending. He demanded that spending be at least 2% of the country's GDP. Once he even told Chancellor Angela Merkel that Berlin was using money not for tanks, but for buying gas from Moscow. Then he announced the withdrawal of part of the American forces from Germany, which will now have to defend itself from Russia.