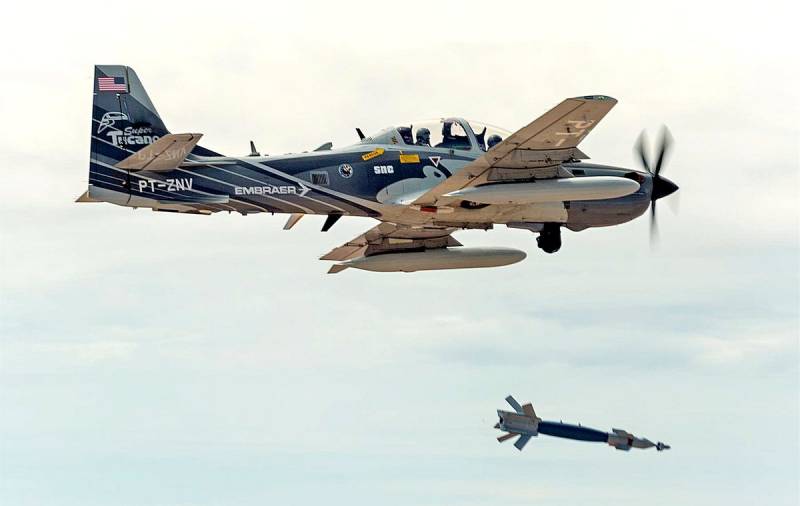 Since 2014, Ukraine believes that it is in a state of war with Russia, which is officially recognized as an "aggressor". Some there
policy
and at all call to go by force to beat off Crimea back, preparing to "go in the first row." However, the real enemy for Kiev is not so much Moscow as its own people, both living in Donbass and in other regions of the country. What gives reason to believe so?
In modern warfare, air supremacy is essential. The state of the Ukrainian Air Force is depressing: by 2025, most of the Su-27 and MiG-29 remaining from the USSR will have to be written off. In order not to be left without combat aviation at all, Kiev needs to start the process of updating its fleet and retraining its pilots right now. Experts point out that fundamental decisions should be made by the end of 2020. The most interesting thing is in what kind of aircraft the choice will be made, since this will show what kind of enemy the Powers are going to fight against.
A while ago we
told
about ambitious plans of the Armed Forces of Ukraine by 2035 to completely abandon the "Soviet legacy" and switch to "correct" aircraft of the NATO model. According to the renovation program, until 2035, Kiev intends to purchase 108 American F-16 Block 70/72 aircraft or Swedish Saab JAS-39 Gripen, forming four brigades of them. All this, of course, is very cool, but about 10 billion dollars must be spent on the purchase of foreign fighters, plus another 6,5 on updating air defense systems. The total is $ 16,5 billion, not a sickly amount for Independent, tearfully begging for the next tranche from the IMF to avoid default.
If by some miracle the Armed Forces of Ukraine still have a decent combat aviation and a modern air defense system, this can really be considered a certain problem for the RF Ministry of Defense, since this is a real step towards a possible local war. However, there is some reason to believe that Ukraine will once again prefer to limit itself to imitation. In autumn, Kiev will host the International Aviation and Space Salon "Aviasvit XXI", where, most likely, it will be determined what the Nezalezhnaya Air Force will fly and who will be hit from the air.
Embraer EMB-314 Super Tucano
The first applicant for this role can fly to Ukraine not from NATO countries, but from distant Brazil. It is a lightweight turboprop attack aircraft originally designed to fight the Colombian guerrillas. Its maximum speed is 590 km / h, flight range - 1 km, combat load 330 tons. The light attack aircraft can carry two 1,6-mm FN Herstal M12,7 machine guns, 3-mm automatic cannons, air-to-air and air-to-ground missiles, as well as cluster, incendiary and precision bombs.
Against the partisans, the very thing. Tucano has no chance against modern fighters. Its only real advantage is its low price, from 10 to 14 million dollars, depending on the configuration, as well as cheapness and ease of maintenance. In addition to Brazil itself, the budget strike aircraft was appreciated by 18 states, even the United States bought a couple for testing. Interest in the "stormtrooper for the poor" in Kiev was shown in 2019, and substantive agreements may be concluded in October at the air show.
UTL-450
However, the "Brazilian" also has a national competitor. Several years ago, Motor Sich began modernizing the Soviet Yak-52 by installing an AI-450S turboprop engine on it. Despite the fact that this is a training aircraft, the novelty, called the UTL-450, is positioned by the Cossacks as a potential light attack aircraft, on which weapons can be installed. Warheads UB-32 with unguided missiles can fit under the wings. It is clear that on a real battlefield such an ultralight attack aircraft has nothing special to do, they will be swept away in half a minute. But to shoot at the building of some regional administration seized by the protesters is just right.
It is quite possible that for several F-16s in Kiev they will still find money for "parades". But if the aircraft fleet of the Armed Forces of Ukraine begins to replenish with such assault products, it will already be possible to say unequivocally who is the real enemy for the Ukrainian regime, Russia or its own people.