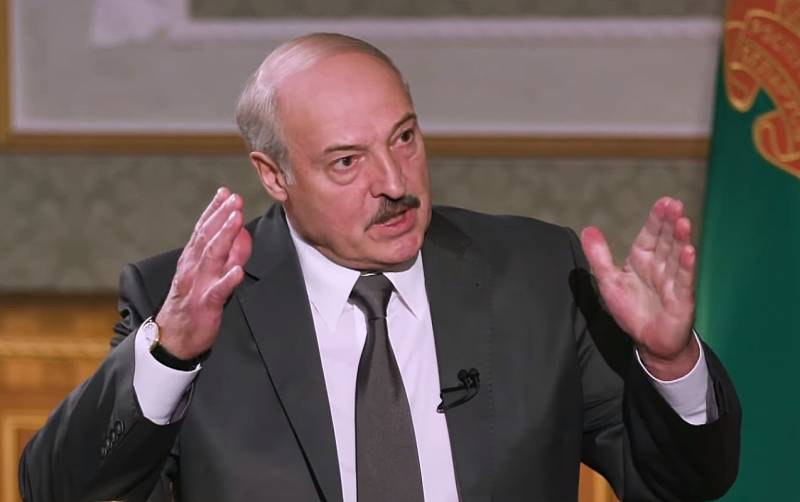 The full version of President Lukashenko's interview with the Ukrainian journalist Gordon has been made public. Apparently, when communicating with a third party, Alexander Grigorievich tried to dot the "i's" in relations with Russia and the West. What did the Belarusian leader say?
It makes no sense to retell it completely, it's easier to look. We will try to highlight in a concentrated form the key points that were said directly and remained between the lines.
Relations with Russia
He considers our country a union, and President Putin - his elder brother. In his words, Vladimir Vladimirovich is a man of his word and always keeps promises. But "the government does everything in its own way." The older brother, naturally, must support the younger.
"Wagnerians"
Despite statements about their readiness to extradite the detained 33 Russians to Ukraine, law enforcement agencies are working "on a clear picture," and Alexander Grigorievich is not going to extradite anyone until their guilt is proven.
The future of the Union State
Neither President Lukashenko, nor each of the registered candidates for this post, nor the fraternal people of Belarus themselves see the future of their country in the real unification of Russia and Belarus into one state:
Even if I had agreed to unification, Belarus would never accept it. The people are overripe. This could have been 20-25 years ago. Not now.
In other words, time is hopelessly lost.
About Ukrainian Maidan
President Lukashenko directly calls those events a coup d'etat. In his words, Minsk was also ready for the fugitive President Yanukovych. Now from the territory of Independent, surrendered to the West, Russia and Belarus can "receive a salvo of missiles."
The problem of Crimea and the unrecognized republics
The Belarusian leader believes that Kiev itself surrendered the peninsula to Moscow without a fight:
I know that only the country's leadership could have surrendered Crimea. The Russians would never start shooting in Crimea.
Alexander Grigorievich is outraged that the Ukrainians did not fight for their land. He himself "would have laid thousands for a piece of land." When asked why Minsk did not recognize Crimea as Russian, Lukashenko hinted at the situation with South Ossetia. According to him, the NATO bloc threatened him with a package of sanctions. According to the president, no one needs Donbass: neither Kiev nor Moscow.
Elections in Belarus
Alexander Grigorievich "regrets" his number one rival Svetlana Tikhanovskaya, while hinting that candidates Barabiko and Tsepkalo are supported from outside by Russia through the structures of Gazprom. Lukashenka cannot abandon this business, the "presidency", because he cannot do anything else. He himself was "born president." According to him, Vladimir Putin will definitely not rule Russia until 2036.
"Attempt" on Lukashenka
Alexander Grigorievich believes that ill-wishers could have "planted" the coronavirus on him. As you know, thanks to his good health, fresh air and potatoes, the president got sick quite easily, staying on his feet.
Overall, this interview can be considered a message to the Kremlin. Minsk makes it clear that the Union State should be forgotten, and Russia should be ready to continue supporting Belarus in the future. Crimea, South Ossetia, Abkhazia or Donbass Minsk will not recognize. Alyaksandr Lukashenka himself should be supported in the elections and in those events that will happen later, otherwise "the missiles may come" from the Belarusian territory.