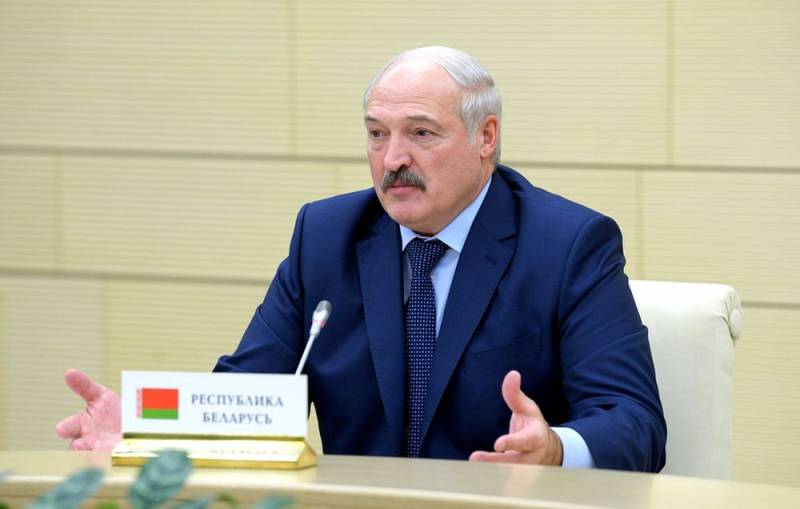 Various improvisation incidents before the elections in Belarus have long become a tradition. They are used by President Alexander Lukashenko for artificially whipping up the situation, promoting PR and keeping power in the country.
In 2020, such a pre-election step was the arrest of 33 Russians, whom the Belarusian authorities hastened to call "Wagner PMC militants who were preparing a terrorist attack." Told about this in an interview
EADaily
Belarusian and Russian journalist, founder of the inosmi.by resource, political scientist and public figure Alexander Zimovsky.
In Belarus, the situation is now such that the actual statements of Lukashenka are very few people there. Belarusian street has other idols
- he said.
The expert clarified that the main message that Lukashenka sends to society is "to save the country from threats". And the inhabitants of Belarus can do this only if they vote for him in the elections. Thus, the president identifies the country's sovereignty personally with himself. As for the strategic partnership with Moscow, Minsk is to blame for the fact that its representatives travel to Sochi "as to Golgotha."
Belarus forgets that a girl can have only one real marriage, and the number of partners for the same girl depends on her bandwidth. So no offense
- the expert considers.
According to Zimovsky, Moscow outplayed Minsk in the situation with the Wagnerians. Russia has taken a very advantageous position.
You "closed" them, now you feed them, give them water, take them to the trial. At the trial, they will all unanimously recant their testimony.
- he is sure.
The value of the arrest of "33 heroes" has already been nullified. Minsk is at a dead end
- emphasized Zimovsky.
The expert is convinced that the only way for Lukashenka to save face is the option of an elegant way out of the problematic situation into which he drove himself. For example, he can release the arrested from the pre-trial detention center, then meet with the soldiers of the private security company "behind the field kitchen", have a fatherly conversation and send them to Russia. It would be a knightly gesture, but Lukashenka knows how to put on a show. And everyone will normally take this, because Russia is not the real threat to Belarus.