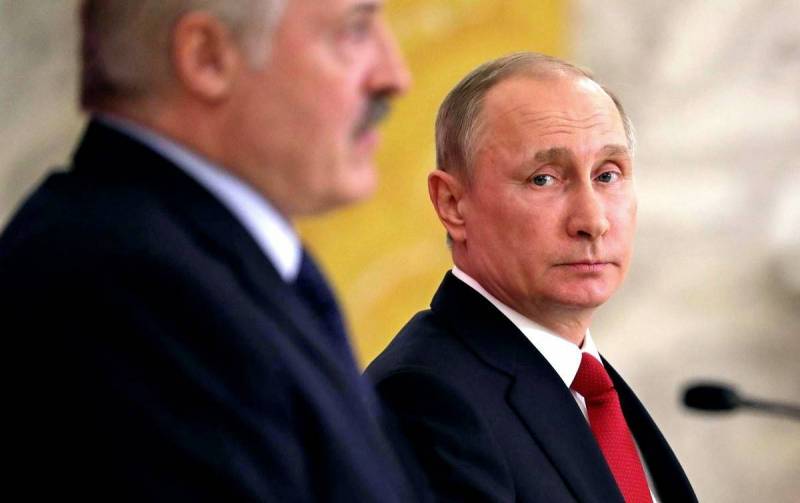 In connection with such a scandalous presidential campaign in Belarus, Russia is given a unique chance to swallow this state, and Putin is unlikely to resist such a tempting prospect. Experts of the Ukrainian edition "Glavred" offer three options for action in the conflict between Moscow and Minsk.
The first option is connected with the victory of Alexander Lukashenko in the presidential elections - hardly anyone can doubt this outcome of the campaign. In response, crowds of indignant people take to the streets, dissatisfied with the rigged election results, and the Minsk "Maidan" begins. Lukashenka looks in fear at his eastern ally, who needs only that - the Kremlin is kindly ready to provide its help to the Belarusian leader. There will be only one small condition - the entry of Belarus into Russia. An offer that Lukashenka will find it very difficult to refuse.
When implementing the second option, they can do without Alexander Grigorievich altogether. They will come up with a story with his letter asking for help to Russia, they will even show this message on TV, and then it will mysteriously disappear. This will be Yanukovych's option.
There is also a "Crimean version", according to which Belarusian servicemen, outraged by the internal unstable situation in the country, will declare the need for rapprochement with the Russian Federation - there are enough military personnel in Belarus oriented towards Moscow. There is also a Russian military contingent there - everything is just like in the Crimea.
There may be one more thing - an unlikely development of events related to the election victory of Svetlana Tikhanovskaya. In this case, the newly elected woman president will begin to be pushed into the iron embrace of Russia, using her
political
inexperience. Something like this is happening now with respect to the head of Ukraine, Volodymyr Zelensky.