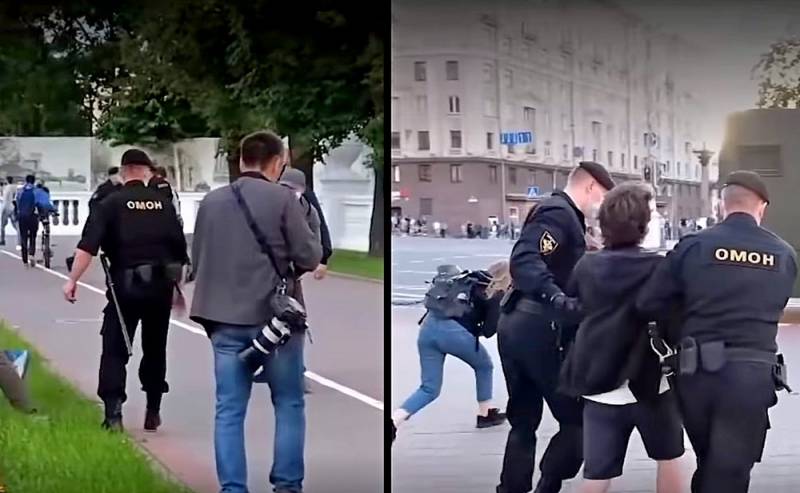 At the end of the presidential campaign, Alexander Lukashenko may declare emergency measures and postpone the elections. By this he would demonstrate his
political
weakness that could result in massive protests and repression. What is the possible interest of Russia here? The former rival of the Belarusian leader in the 2006 elections, political scientist Alyaksandr Milinkevich, is talking about this. His opinion is reported by the Polish edition Rzeczpospolita.
Many people think that it is enough to go outside to win. They think that Lukashenka will hand over the keys to his office and quietly leave. But the president has complete control over the security forces and is backed by wealthy elites. It would be nice if everything happened peacefully, without street violence. And in this sense, the interests of the Kremlin come to mind.
Russia wants bloodshed in Minsk. If blood is shed, Lukashenka will become an outcast in Europe for many years, and Western politicians will stop talking to him. Then he will be forced to deal only with the RF. I think it is beneficial for Moscow to force the authorities in Minsk to sign all roadmaps for the so-called deeper integration of Belarus and Russia. At the same time, most of the Belarusian society will fall into depression and lose all hope.
- Milinkevich believes.
According to the expert, the main thing is not the overthrow of Lukashenka, but the vision of the further economic and geopolitical path of the country's development. Some are sure that it is possible to overthrow the Belarusian leader, and think about the rest later. But there will be no time for that.
I would like to wake up in European Belarus - where there is a European language, culture, history and mentality. We must see our future in integration with the European Union. I know that today we will not be in the EU, but we need to strive for European standards. We must also have good relations with Russia, but not the same as today - in full
economic
dependence on Moscow
- emphasizes the Belarusian political scientist.