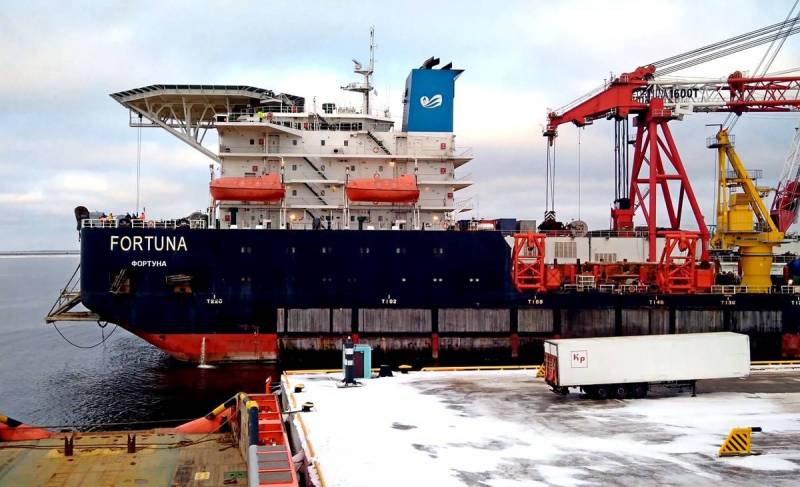 The lessee of the pipe-laying barge Fortuna, which could complete the construction of the Nord Stream 2 pipeline, refuses to provide a vessel for work in the waters of the Baltic Sea. It is reported by
RBC
.
Completing the pipeline can be done using an anchor pipelayer with the assistance of another ship equipped with a positioning system - it will hold the ship in the right place without mooring or anchors. One of the ships that could complete construction work at SP-2 is still the name of the barge "Fortune", owned by the Russian firm "Mezhregiontruboprovodstroy" (MRTS). Another ship that can be involved in the installation of the gas pipeline is the Akademik Chersky pipelayer equipped with a dynamic positioning system.
A representative of Mezhregiontruboprovodstroy said that the company does not plan to use the anchor barge Fortuna for work on Nord Stream 2, a Russian pipeline that has become a target for US sanctions.
MRTS also stressed that the ship is not owned by the company - it only leases it under a bareboat charter agreement for work at other facilities.
The construction of the SP-2 is opposed by Washington, which offers its liquefied gas for sale to European consumers, as well as some EU countries and anti-Russian Ukraine. In December, the US Congress imposed sanctions on the pipeline, urging contractor companies to stop helping construction. The Swiss firm Allseas immediately announced its refusal to participate in the installation of pipes for Nord Stream 2.