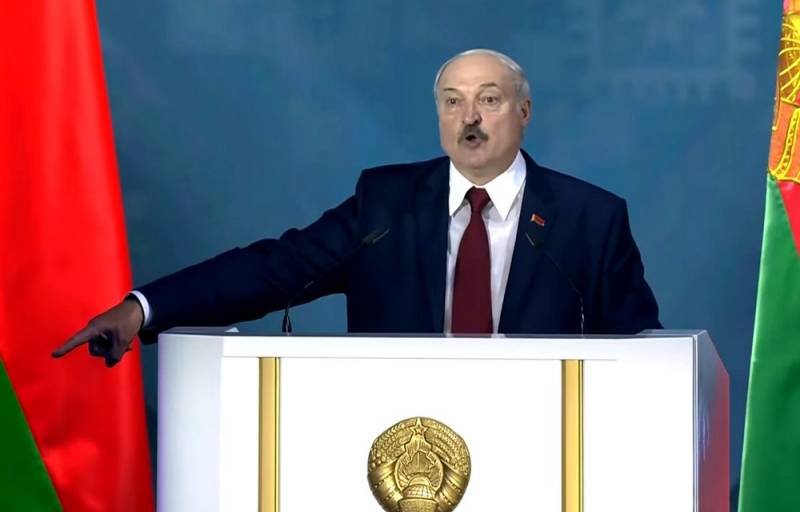 On August 4, 2020, President of Belarus Alexander Lukashenko, speaking with an annual address to the citizens and the parliament of the country, said that "there is no hot war yet," but an attempt to organize a real "massacre in the center of Minsk" is already obvious.
The head of state drew attention to the fact that there is a serious informational influence on Belarus and they are trying to manipulate the consciousness of citizens. Ill-wishers want to provoke people to commit crimes.
Lukashenka denied information that Minsk and Moscow had allegedly agreed on the detention and arrest of 33 Russians. In his opinion, false information is spreading on the Internet.
All this is a lie. About Istanbul, Venezuela, Africa and Libya. This is all a lie. These people, they testified, were specially sent to Belarus. The team was waiting. Tickets bought for Istanbul are legend
- explained the president.
He asked not to trust the media that disseminate such information. Lukashenka believes that a whole army of Internet trolls and various provocateurs are working day and night to destabilize the situation in the country.
Don't listen to these lies. Nobody needs this lie. We have our own country. The country has laws. Who else, if not our Russian brothers, knows these laws. All lawyers
- he stressed.
They (arrested - ed.) Told everything. Therefore, I want to say from this rostrum - stop lying and knead the mess in the media. You have already disgraced yourself. First to Istanbul. Then not to Istanbul, but to Venezuela. Yesterday they called back: "No, not to Venezuela, we don't know where we are yet." We know
- he said.
Then Lukashenko demanded not to plant "nuclear weapons", otherwise "it will be difficult to reach Vladivostok." He clarified that he received information about another group, which is located in the southern part of the country. He was outraged that they should be caught during the harvest. But he promised that everyone would be caught.