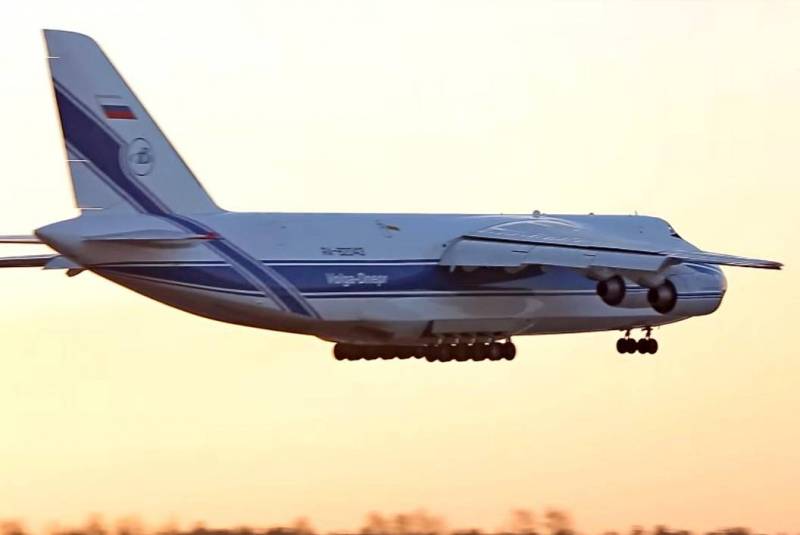 According to the data of the air navigation services and monitoring resources, the Russian Aerospace Forces sent a heavy long-range transport aircraft An-124-100 Ruslan to Libya for the first time, bypassing Turkish airspace, writes the Twitter account of the Hunter's Notes.
The user specified that the RA-82013 board (built in 1987, passed the CWR in 2010) took off from Vnukovo, where it had stood at the cargo terminal since July 25, 2020. At the same time, it is unknown what the plane delivered to the African continent. The plane flew over the Caspian Sea, the territories of Iran, Iraq, Syria and the waters of the Eastern Mediterranean. Then he landed in the area of ​​the Libyan city of Benghazi.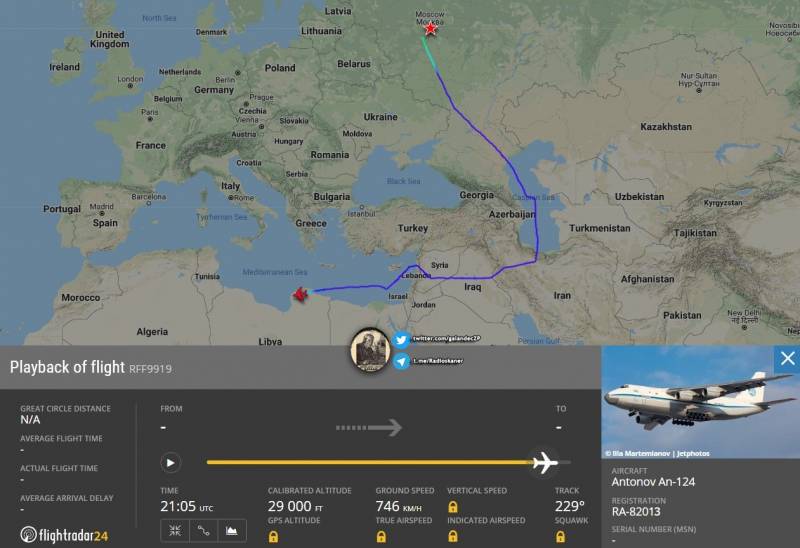 It should be noted that as of 2020, the Russian Aerospace Forces had 23 such aircraft as part of the 566th VTAP. 11 An-124 are in flight condition, and 12 are in storage at the Seshcha military airfield in the Bryansk region.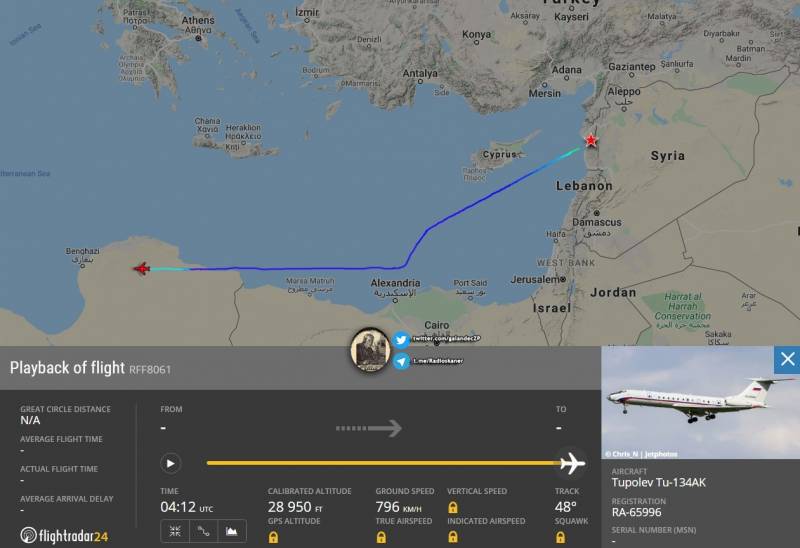 In addition, following the indicated An-124, a passenger Tu-134AK (RA-65996) of the Russian Aerospace Forces arrived in Libya, having taken off from the Chkalovsky airfield (Moscow region). Who he brought to North Africa is unknown.
From this we can conclude that the Turks have stopped letting Russian Aerospace Forces planes flying to Libya through their airspace. The Turks continue to allow planes to enter Syria, as before.