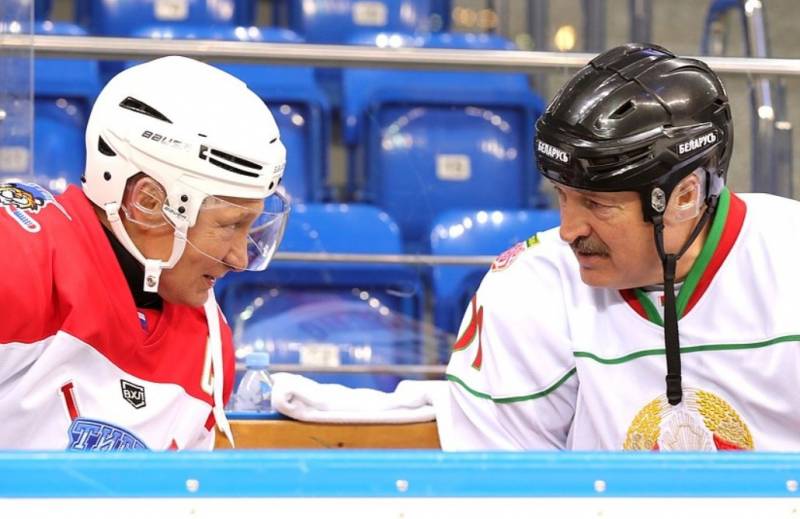 Having made the decision to detain Russian citizens who were declared to be mercenaries of PMC "Wagner", the Belarusian leader made a strategic mistake, crossing a certain line in relations between the two countries. So, what is next? Thinks about it
political
columnist Sergei Strokan - his opinion is reported by the newspaper
Kommersant
.
Lukashenka actually took the Russians as political hostages, which no one in the world would dare to do. Therefore, it is very difficult to imagine a turn towards a "bad world" in relations between Minsk and Moscow. In fact, "Father" started an undeclared war with Putin. The friendship between the two leaders also came to naught because of the fatigue of the Russian authorities from the whims of Lukashenka - for this reason, the Kremlin could try to carry out a "color" revolution with the "Western ally".
In Strokan's opinion, Lukashenka in this case wants to achieve two goals at once. First, raise rates in future
economic
and political bargaining with Moscow - they say, after the elections, it will not go anywhere. Secondly, the head of Belarus is hinting to Western leaders that he is not at all a loyal satellite to Russia and is capable of playing his own games. And if the Russian Federation plans to remove him, he is surrounded by the halo of the victim, so you can do business with him.
The President of Belarus has crossed the line, and it will not be easy to turn back now. Now it is difficult to imagine how, after all this, Putin and Lukashenko will again play hockey as if nothing had happened. No, we don't need this kind of hockey!
- the expert believes.