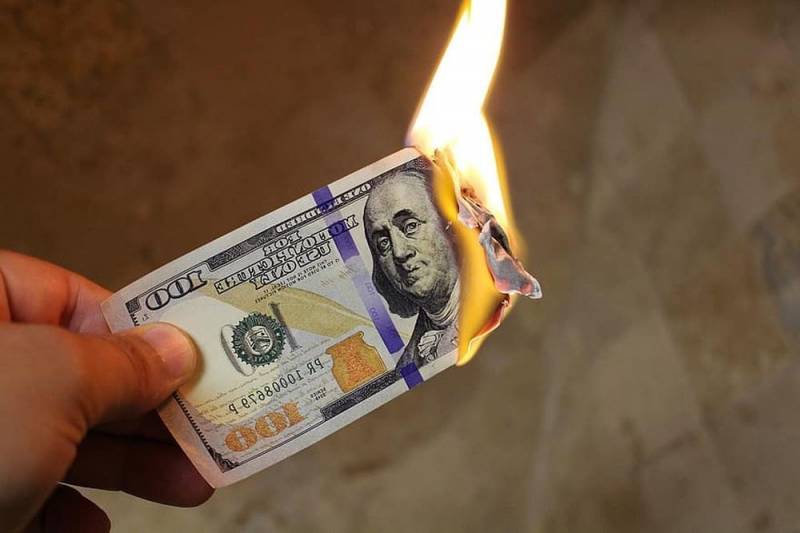 The positions of the US dollar have become even weaker, Russia and China are moving further away from using the American currency in their calculations, writes the German Internet portal Deutsche Wirtschafts Nachrichten.
DWN notes that in the first quarter of 2020, the share of transactions between Moscow and Beijing in dollars fell to 46%. The euro accounted for 30%, Chinese yuan - 17%, and the Russian ruble - 7%.
The decline in the role of the dollar in trade is associated with the continuing cooling in relations between Washington and Beijing. The United States has been waging a trade war against China since 2018. Moreover, the Chinese "comrades" reciprocate their American "partners".
In 2020, relations between competing countries have become even more complicated. Washington accused Beijing of hiding real information about the COVID-19 pandemic.
As for Moscow, which is regularly harassed by various sanctions, it has been holding
policies
"De-dollarization"
economics
... Earlier this year, Russian Foreign Minister Sergei Lavrov announced that his country would continue this course. He explained that this is a normal reaction to the unpredictable US behavior "and Washington's blatant abuse of the dollar's status as the world's reserve currency."
Russia's actions are not limited to China; Moscow is moving away from the dollar in trade with other countries. For example, since 2016, Russia and the EU countries have been trying to make payments in euros. Now it is 46% of all operations.
The respected economist Stephen Roach believes that the era of the dollar as the main reserve currency of the planet is coming to an end. He is a Senior Fellow at the Institute for Global Relations. Jackson at Yale University and a senior lecturer at the Yale School of Management (USA), before that he was chairman of Morgan Stanley Asia and chief economist at the Morgan Stanley investment banking conglomerate in New York.
In his opinion, for 60 years, Americans have enjoyed a high standard of living at the expense of the rest of the world. But in the current conditions, many countries do not want to endure it and pay for it anymore.