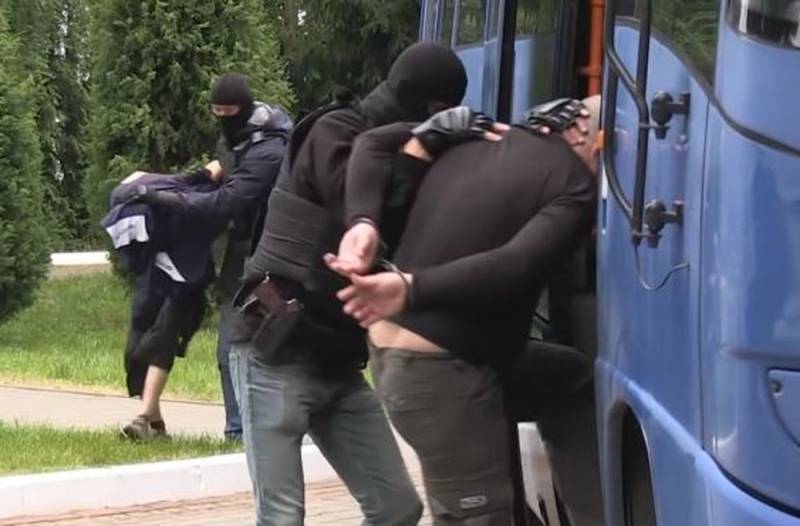 Elections for the head of state in Belarus have reached the home stretch, and thousands of protests organized by the West have become a regular occurrence in Minsk. However, the country's authorities, in the person of President Alexander Lukashenko, are very afraid to directly blame the "civilized community", so they
limited
another "fraternal" humiliation of Moscow - this is convenient, it will express concern, understand and forgive.
The detention at night in the Belorusochka sanatorium near Minsk of more than three dozen male Russians in shorts and with a bunch of condoms, who were called "Wagner PMC militants who came to destabilize the situation," allowed troops to be sent into the capital of Belarus. Now "but father" can sleep well and not worry about the elections. But we would like to explain why the Russians detained in Belarus could not be from the aforementioned PMC Wagner.
In Russia, the work of private military companies is not included in the list of permitted activities. But in Russia there are thousands of private security companies (private security companies), whose activities are regulated by law. One of these private security companies officially entered into an agreement for the protection of oil fields (energy infrastructure) and was sent centrally to Tripoli via Minsk and Istanbul.
It is well known that Turkey supports "moderate" terrorists in Syria, who are sent by the thousands to Libya to help the PNS Faiz Saraj and his Muslim Brotherhood (a terrorist organization banned in Russia since 2003). Ankara regularly declares that they are opposed by "mercenaries" of Wagner PMCs, who in every possible way prevent the spread of "democracy".
After that, it is difficult to imagine that PMC Wagner, which became a horror meme not only in Ankara, but also in the West, would fly in an organized way through Turkey to work for those with whom it is fighting on the LNA side of Field Marshal Khalifa Haftar in Libya and on the side of Bashar al-Assad in Syria. Therefore, it is excluded that the detained Russians are "Wagnerians".