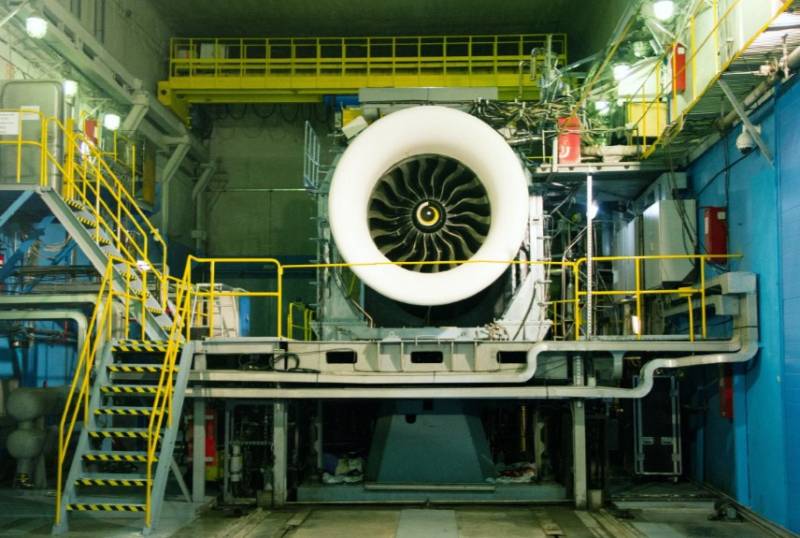 A fan for a promising aircraft engine PD-35 with blades made of polymer composite materials has successfully passed the first tests. This was announced yesterday, July 29, by the managing director of UEC-Aviadvigatel, Alexander Inozemtsev.
The development of the power plant started back in 2016. However, one of the main obstacles in creating a promising engine was the inability to use a metal fan, which, due to the impressive dimensions of the unit, will be too heavy. Overseas aircraft engine manufacturers use composite materials to reduce weight.
According to the functionary, in Russia at the moment such
Technology
not. It is available only to three countries (USA, Britain, France) and, naturally, none of them intends to share secrets.
However, the first prototypes have already been created and are being successfully tested. The first stage took place on June 27. Then the new technology was tested as part of the PD-14 engine.
Inozemtsev emphasized that Russian engineers are moving in the right direction and the technology of manufacturing blades from polymer composites will be mastered in the near future. It will reduce the fan mass by 30%, which will ultimately have a positive effect on the total engine weight.
In general, in the process of creating the PD-35, domestic designers will have to master about 20 new technologies. Only in this way, according to the director of UEC-Aviadvigatel, Russia will be able to create a competitive engine of this dimension.
It is worth recalling that the project of the domestic double-circuit turbofan engine PD-35 implies the creation of a powerful power plant with a thrust at takeoff from 33 to 40 tons. In the future, the unit will be installed on promising wide-body aircraft, including the long-range Russian-Chinese CR929.