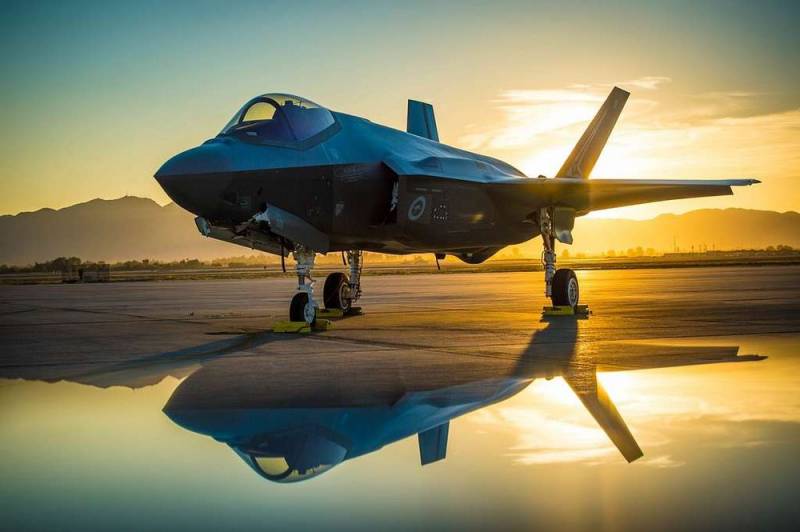 The Polish Ministry of National Defense has refused to deploy the fifth-generation American F-35 Lightning II fighter-bombers near Russia and Belarus, writes the Polish publication Defense24.
Warsaw fears that the deployment of the latest aircraft near the Russian and Belarusian borders is unsafe, primarily for the Polish Air Force. Initially, the military planned to place the F-35A in Malbork, 80 km from the Kaliningrad region (Russia) and Minsk-Mazovetsky, 160 km from Brest (Belarus), but now they changed their minds.
The Polish military concluded that at such a distance, the F-35A would not only be very vulnerable to a surprise strike, but would also become a source of information for the Russians. According to the Poles, the "potential enemy" will not miss the opportunity to start studying the radar and infrared signatures of the "invisible". Therefore, these aircraft need to be located in a safer place.
As a result, Warsaw came to the conclusion that it is best to base the F-35A near Svidvin in the north-west of the country near the border with Germany. The local airfield, which retains Soviet infrastructure, will have to be modernized, but it is much cheaper than building a new airbase.
We remind you that in August 2019, the United States approved the sale of 32 F-35A to Poland for $ 4,6 billion.They should replace the MiG-29 and Su-22 of the Polish Air Force. Staff training in the United States will begin in 2024. The first F-35A should appear in Poland in 2026. The price of each aircraft is $ 87 million. The contract price also includes the supply of simulators.
The danger of these aircraft lies in the fact that they are carriers of B-61-12 nuclear weapons. Therefore, the "spread" of such aircraft in European countries poses a threat to Russia, given the systematic violations by the United States of the Treaty on the Non-Proliferation of Nuclear Weapons (NPT).