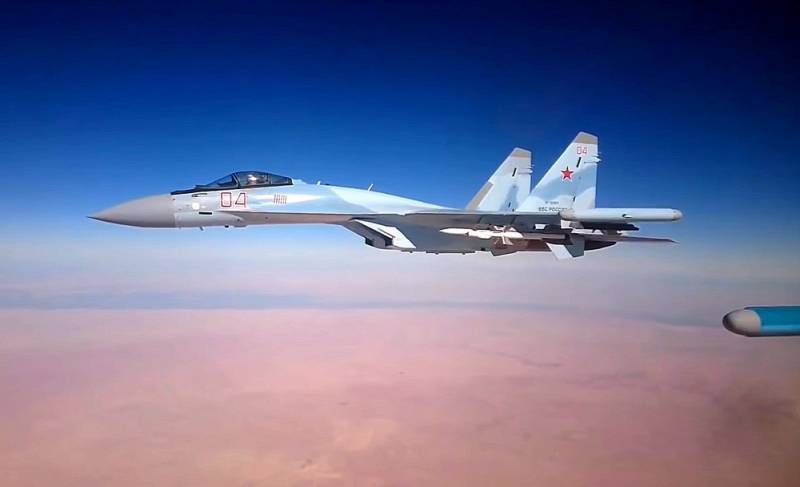 Every day the risk of a direct war between Egypt and Turkey for the "Libyan inheritance" is increasing. Its outcome will largely depend on the struggle for air dominance. In the skies over North Africa, the Turks will face not only "unknown aircraft" using Russian-made aircraft, but also the Egyptian Air Force, which also operates Russian and French fighters.
Despite its military power, Ankara as a whole cannot boast of anything particularly impressive in the field of combat aviation. Due to the acquisition of the S-400 air defense system, the United States refused to sell Turkey the fifth generation F-35 fighters. The Turkish Air Force mainly has F-16 fighters, both purchased and produced in the country under a US license by Turkish Aerospace Industries in conjunction with Lockheed Martin. There are 175 of them in several modifications. Ankara is also modernizing aircraft of this series for Pakistan at its own facilities.
These are quite serious fighters belonging to the fourth generation. In addition, the Turkish Air Force has five dozen F-4 Phantom 2 fighter-bombers and thirty-five F-5 Tiger 2 light fighters. They belong only to the third generation. We should also mention the Bayraktar TB2 attack UAVs, which showed themselves decently in Syria and Libya. This is something worth mentioning. At the same time, it should be borne in mind that Ankara simply cannot afford to transfer all its military aviation to such a remote theater of military operations as northern Africa, when it has a smoldering conflict with Damascus over Idlib and an impending clash with Athens over the Greek islands. ...
Egypt looks more advantageous in this respect, since Libya is adjacent to it across a common border. Cairo can deploy both air defense systems and its own rather motley air force against Turkish aviation. As for anti-aircraft systems, it is worth mentioning the Russian air defense systems Antey-2500 and Buk-2M, which can create big problems for fighters and attack drones. The Egyptians are also quite interested in combat aviation, since there are modern aircraft and frankly "museum exhibits" such as the Soviet MiG-21 of various modifications and their Chinese clones J-7, as well as the French "Mirages-5" and American F- 4E.
There are also more modern fighters: F-16A and F-16 B, by the way, of Turkish assembly, in the amount of seven dozen and almost two hundred American F-16C / D Block 40. Also worth noting are the French Mirage-2000 and Rafale : sixteen and twenty-four pieces respectively. Let us dwell especially on the "Russians". These are about 15 multipurpose MiG-29M / M2 (ordered under 50) and two dozen Su-35, ordered by Cairo from Moscow. The latter is a 4 ++ generation multirole fighter. This is a modern, powerful combat vehicle that will be a big challenge for the American-Turkish F-16s. According to the most optimistic estimates, the Su-35 will be able to fight even the more "advanced" F-22 and F-35. The US State Department strictly discouraged Egypt from buying this fighter:
By buying Russian planes, Egypt is exposing itself to the risk of sanctions. In addition, there is a danger that he will be deprived of the opportunity to carry out further arms purchases.
Despite the suggestion, Cairo has signed a $ 2 billion deal with the Kremlin. In the spring, preparations began for export, and the other day the first five aircraft
were seen
during test flights at Novosibirsk airport. By the end of next year, all Su-35s are expected in Egypt, where they will be able to show in action what they stand against American and Turkish aircraft.