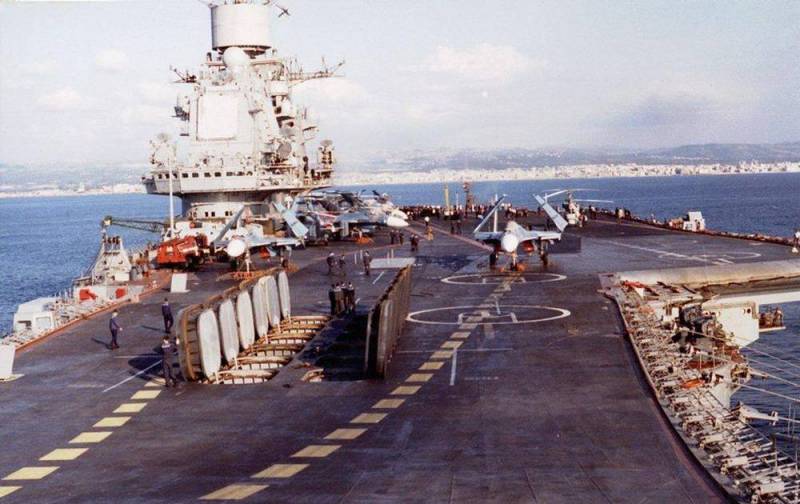 Once the Russian heavy aircraft-carrying cruiser of project 1143.5 "Admiral of the Soviet Union Fleet Kuznetsov" had a cunning "up his sleeve", because under the USSR, such ships were armed with powerful anti-ship missiles P-700 "Granit", writes the American conservative magazine National Interest.
Twelve vertical launchers are still under its deck. However, in the early 2000s, Russians stopped using them. This ship is a reminder of how Moscow approached political issues and war at sea. Today TAVKR "Admiral Kuznetsov" is the only aircraft-carrying ship in the world that can be in the Black Sea according to the Montreux convention. The passage of the Black Sea Straits (Bosphorus and Dardanelles) by "clean" aircraft carriers is prohibited, but this ship is considered an "aircraft carrier".
Moscow's military doctrine until 1962 provided for war at sea, land and air on the periphery of the USSR, as well as nuclear deterrence. Moscow was not going to fight in more distant seas and spaces, but the Cuban missile crisis changed everything.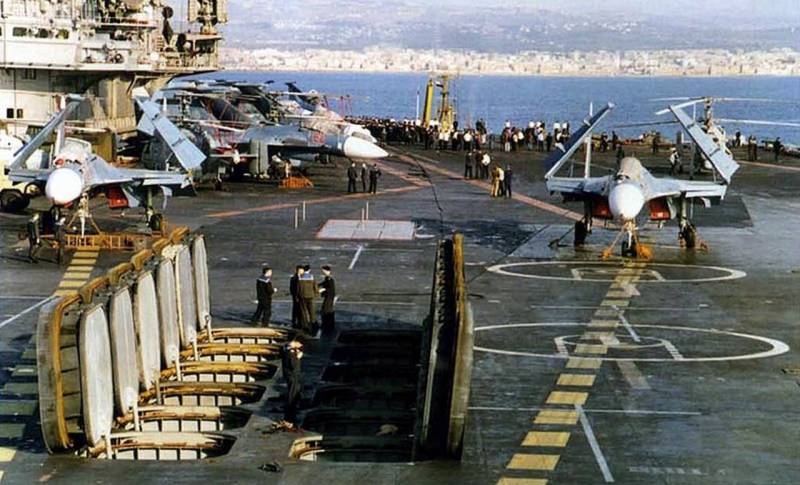 As a result, the USSR acquired two classes of aircraft carriers, which received missile armament and, unlike their "colleagues" from Western countries, could stand up for themselves on their own. Soviet aircraft carriers were defensively self-sufficient.
The aircraft carriers of the Western countries were and remain an exclusively offensive type of weapons. They cannot stand up for themselves. Therefore, they are accompanied by a whole flotilla of ships and vessels, which provides them with versatile cover.
Soviet TAVKR could be far from their bases. Their main task was to intercept the enemy's AUG and destroy or permanently incapacitate his aircraft carrier. US and NATO aircraft carriers were not supposed to reach the shores of the USSR. First-class "Granites" were the most suitable for this task. Now Russia is modernizing the "Admiral Kuznetsov" and there is a high probability that anti-ship missiles will appear under its deck again, only even more powerful.