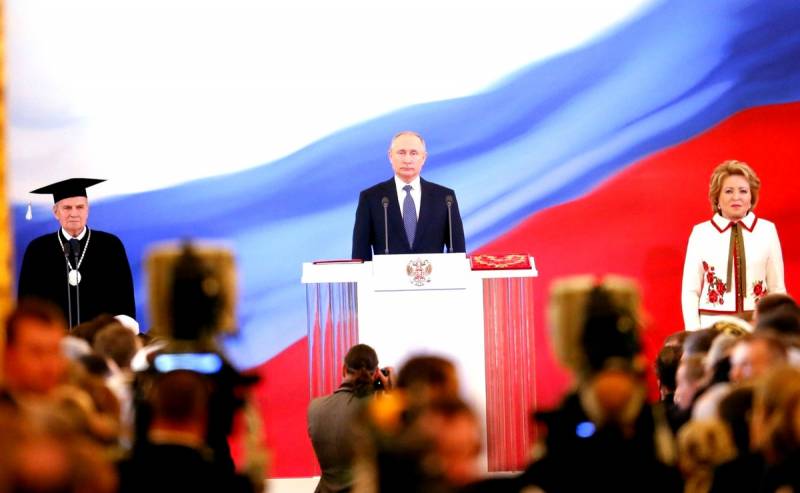 Today we will talk about things that are obvious, but nevertheless incomprehensible to many. Unclear to many on both sides of the curb. Otherwise, there would be no such hysterics, up to and including self-harm, from Father Lukashenko, who suddenly faced the disappointing fact that Russia is no longer going to finance him and his regime. With threats that "right now, I'll take it and go to the West from you!" "Go, dear Alexander Grigorievich, go, they are already waiting for you there. They will gladly destroy the building you have erected. No pity? Has the fate of Poroshenko taught you nothing? But he was not the last dictator of Europe, like you! When you ask back, keep in mind that Rostov is not made of rubber! " And I understand Lukashenka's offense. How to leave loyal good comrades in trouble like that? Something like this, Alexander Grigorievich ... Alas and ah! Not we such, Life is such!
But I understand even better my compatriots (I myself am from the Ukraine, damn it!), Russian soul and heart on both sides of the line of demarcation. Both those and others expected some kind of action from Russia (they are still waiting in Donbass), but they do not understand that there will be no action anymore. The status quo will be frozen, survive as best you can. In this situation, the worst will be for Donbass (now Kedmi about this
says
), although it is not easy for us to live in a moral occupation either.
Why this happened was briefly and clearly explained by one character whom you know well (now he, however, has the status of ex). He said a capacious phrase, but it explains everything: "There is no money, but you hold on!" This phrase explains the turnaround that happened not so long ago and which almost no one noticed, continuing to groan and cry to Putin: "Putin, come - put things in order!", Or "Putin, take us for yourself!", Or, like dad Lukashenko: "Vladimir Vladimirovich, why are you doing this to us?" Below I will answer all these questions.
Bolivar will not stand two
Something similar, only exactly the opposite, we observed in the early 90s, during the collapse of the Union. Then Yeltsin's Russia threw all its overseas allies to their fate and happily surrendered themselves into the arms of the West. In which she almost died. Thanks to Vladimir Vladimirovich, our savior angel, he came on time and saved me. Ah, if the West had known then that this would all end, it would have finished off Putin in the bud, with the hands of Bush Sr., but Yeltsin's successor made a good impression on Bush (Putin's work in the KGB apparently taught a lot). But Cuba, Vietnam, Nicaragua, Laos, Venezuela, then abandoned by the Russian Federation to the mercy of fate, drank their fill from Yeltsin's rashness. The Russian Federation then deliberately ceded the status of a world power. Like, not for Senka's hat - you can't afford to keep it. We then naively hoped to become a part of the West. Peace, friendship, chewing gum Donald. But what is forgivable to ordinary people is completely unforgivable to those in power.
For Yeltsin, this was worse than a crime - it was a mistake! Fatal! Russia surrendered its positions without a fight, in which our enemy happily entrenched. And it took 20 long years to change this status. Putin had to apply a truly Byzantine cunning and resourcefulness for this (Defense Minister Serdyukov alone was worth what? Now he heads PJSC UAC - the largest aircraft building corporation in Europe. He travels for life with flashing lights and uses state security. Do you think - for poor work? Yeah ... how !). Until the last days the West refused to believe that Russia succeeded. But you can't argue against facts. And the unparalleled brilliant campaign of the Russian Aerospace Forces in Syria, and the new Russian weapon, which has no equal, and our successes in space and the Arctic, forced them to come to terms with the fact that Russia is regaining its former influence and the status of a world power with which you want to you want, but you have to reckon. The last hopes for the factor of 2024, that Putin will leave and everything will return to normal, collapsed along with the amendments to the Constitution. Putin is Foreva! And he himself will decide when to leave, and whether to leave at all.
But I can understand the offense of the closest neighbors, former vassals of the Russian Federation. This is a Pyrrhic victory for them. After all, no one explained to them that Putin was curtailing the course he took after coming to power in 2000 to create a new integration space within the former Soviet contour within the EurAsEC (Eurasian Economic Community), which later transformed into the EAEU (Eurasian
Economic
Union) and CU (Customs Union). As a result, even the supranational union SGRB (the Union State of Russia and Belarus) de facto ordered to live a long time. And there was only one reason for that - the events of 2014 in Ukraine, which the Kremlin could not or did not want to stop. The creation of such a state hostile to the Russian Federation with the help of the West on the borders of the EAEU made such a format hopeless (yes, in fairness, it is worth noting that without Ukraine, even not hostile to the Russian Federation, such a format would still be incomplete). Therefore, we have to state with regret that in this issue Washington has completely outplayed the Kremlin.
And how well it all started. After all, having come to power in 2000, Putin quietly changed Yeltsin's course of integration with the West, which implies a vassal-subordinate status of the Russian Federation to the opposite, with the goal of reviving the former Soviet economic space and restoring the Russian Federation at least in the status of a regional powers. What he honestly said in February 2007 from the rostrum of the Munich conference on
policy
security. It seemed to us then that the West did not hear him. Or pretended not to hear. But the events of 2014 in Ukraine showed that he heard and heard well. At least, he took all measures to prevent Putin from even having such thoughts. Not that he didn't think about a multipolar world, and he didn't even stutter about the status of a regional power. Deal with Ukraine and don't get out of your basement. And everything is probably how it would have been if they had caught anyone else, not Putin. I would have raked it out to the fullest and did not blather again. But Putin once again broke their whole buzz by rewriting the rules of the game, blowing their entire chess table to hell. Instead of raking out in Ukraine, he launched an operation in Syria. You know how it ended.
As a result, the Russian Federation regained its status as a world power, without restoring its regional status. No, Russia has not abandoned plans to create a single integration association within the former Soviet Union, it simply changed the sequence of actions. Now she is going to move not from smaller to larger, but from larger to smaller. We will not persuade someone to sign up with us in the Union, but they will still be in line for the right to get there. Doubt? In vain! This will happen by the right of the mighty, whose protection our future allies will still seek. The status of the world power of the Russian Federation is backed not by economic power (where can we compete with China and the USA!), But by military power. And everyone understood this - both our friends and foes. In this sense, no one can compete with the Russian Federation: neither NATO, nor the United States, neither together nor separately. Russia is number 1 in this matter, at least for the next 20-30 years. And with this factor you want it or not, but everyone has to reckon with. How Putin managed to achieve this is a separate conversation. But he is not going to stop there either, continuing to build up the advantage.
Donbass - my pain and sorrow
But daddy Lukashenka and Donbass are no better off from this. Especially in this regard, I feel sorry for Donbass. I keep in touch with him, and believe me, people there are on the verge of despair. Here's what they wrote to me the other day from Donetsk:
"Yes, we have a crazy house here, in the DPR ... They are doing such things ... The people are already howling specifically, soon there will be no loyalists to the republic at all, people simply hate it ...".
And this is written to me by a woman whose husband was in the immediate circle of the murdered Zakharchenko. The same sentiments are in Makeyevka and in Lugansk (although in the LPR it is more loyal). What could I answer her? I only wrote:
The trouble is that neither you nor we have a way out. Everyone was waiting for reciprocal steps from the Russian Federation, but Putin has completely different plans for Ukraine. He just had to use you. You were not part of his plans from the very beginning. He was going to confine himself only to Crimea, but Girkin and Bezler, misinterpreting the Kremlin's policy, confused all his plans, and your regional elites who fled in 2014 were unable to intercept and channel the righteous protest of the masses against the events on the Maidan, as Kernes did in Kharkov. As a result, we got what we got! After taking over control, Putin cannot leave you, you are now like that suitcase without a handle - it's hard to carry and it's a pity to leave. He is not sorry to leave you - but the jingoistic patriots in the Russian Federation will not understand, so they will "bother" you for a long time. Moreover, this is an element of pressure on Ukraine. There have already been similar precedents in history. The British, when they left India, created their own project there - anti-India, called it Pakistan, until now these two (already nuclear!) Powers are fighting among themselves for two states: Jamma and Kashmir, to the delight of the British and the rest of the free world, which has a strong India need not. Our situation is similar - we ourselves can no longer drive the Natsik out, but there is nowhere to wait for help, except for the Russian Federation. And the RF does not calve, it solves its problems, which, in fact, is correct from the point of view of the Director of the RF. Why should he solve our problems? He is not paid for this! He has enough of his own problems!
Whether Putin is doing the right thing or not, concentrating resources on the outer perimeter to the detriment of the inner, only history will judge. Moreover, the West does not allow him to relax, throwing up problems in Transcaucasia (the Armenian-Azerbaijani conflict in Nagorno-Karabakh), then in Khabarovsk. The events in the last time show that we are flesh of flesh one people, and at least anyone can be forced to go to the Maidan if desired (if only there were money! But the West has it!). Whether the Russian jingoistic patriots will forgive Putin for Donbass, further events will show. Winners are not judged! And the fact that Putin intended to win is shown by all his subsequent actions. I will not bring here now the reviving Russian military bases in Cuba, Venezuela, Vietnam, the new bases of the Aerospace Forces and the Navy in Syria, the increasing grouping of troops in the Arctic, remember Libya, where the GDP climbed without any permission from the UN and the local banana government, I I just wanted to draw your attention to the update of the fleet. Moreover, the fleet of the far sea zone. An indicative and demonstrative confirmation of this was the participation of the President of the Russian Federation in the solemn simultaneous laying of 6 pennants of surface and submarine ships of the ocean class, which took place on July 20 in Kerch on the eve of the next Day of the Navy.
Summary
Comrade Eun needed only six missiles, barely able to reach the west coast of the United States, to deploy three American aircraft carrier strike groups at once, led by the aircraft carriers Carl Vinson, Nimitz and Ronald Reagan, and force Donald Invincible to call him "great leader "(and this is right after the words about the" fat shorty ")! And Putin's arguments, perhaps, will be more impressive than Comrade. Eunna, with all the deepest respect to him. But the example of North Korea clearly proves that no economic factor can be compared with the military one. Not one of the most developed economies (and Japan and Germany are clear proofs of this!) Can defend their interests and defend themselves without the presence of an "automatic machine". And Putin took this into account and made the right conclusions after the era of Yeltsin's timelessness. His "machine gun" is in good working order and in good hands. And we will tighten the economy. If only they didn't put sticks in our wheels.