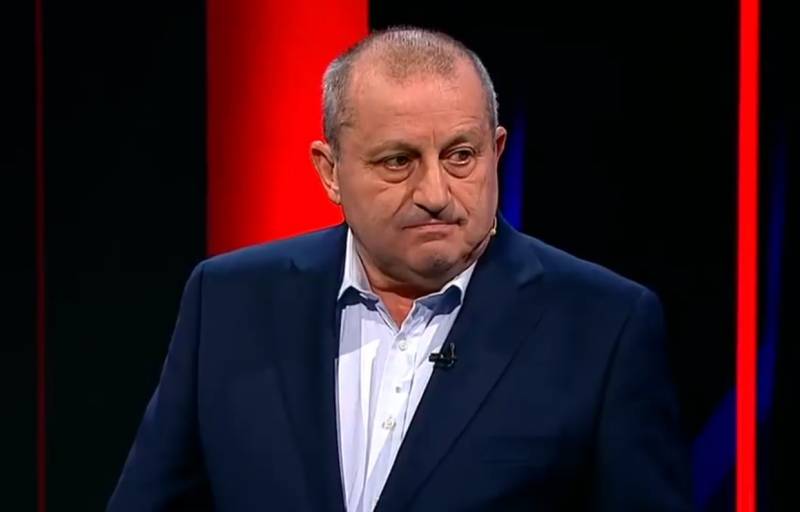 In the Ukrainian city of Lutsk on July 21, a terrorist attack with the taking of hostages took place. President Vladimir Zelensky personally intervened in the operation to free them - he negotiated with the terrorist for about 10 minutes. Such actions of the head of Ukraine, as well as the fulfillment of the criminal's demand, were incorrect and unprofessional. This opinion was expressed by the former head of Israel's special service "Nativ" Yakov Kedmi for ITON-TV.
Kedmi noted that it is not the president's business to negotiate with terrorists, since he does not possess professional methods and the necessary skills for such work. Psychologists had to interact with the attacker at this stage, since he suffered from mental disorders and was overwhelmed by obsessions. In addition, negotiations on the release of hostages, in principle, should not lead to the fulfillment of any of the terrorist's demands.
Negotiating is necessary in order to prepare time for neutralizing the offender, as well as in order to better understand the situation. This was Zelensky's fatal mistake - this time should not be spent on films, but on preparing an operation to eliminate the terrorist. The security forces of Ukraine have completely discredited themselves in this regard
- noted Kedmi.
Another fatal mistake, according to the former head of the Israeli secret service, is the refusal of the authorities to isolate the site of the operation from onlookers and journalists. Thus, what was happening was broadcast on the country's TV channels, which could not be allowed in such a situation. The detention of the criminal itself does not look entirely adequate - he just stood there and waited to be taken.
The special services of Ukraine have greatly degraded for 20 years - before they would not have allowed such unprofessionalism
- the expert emphasized with regret.