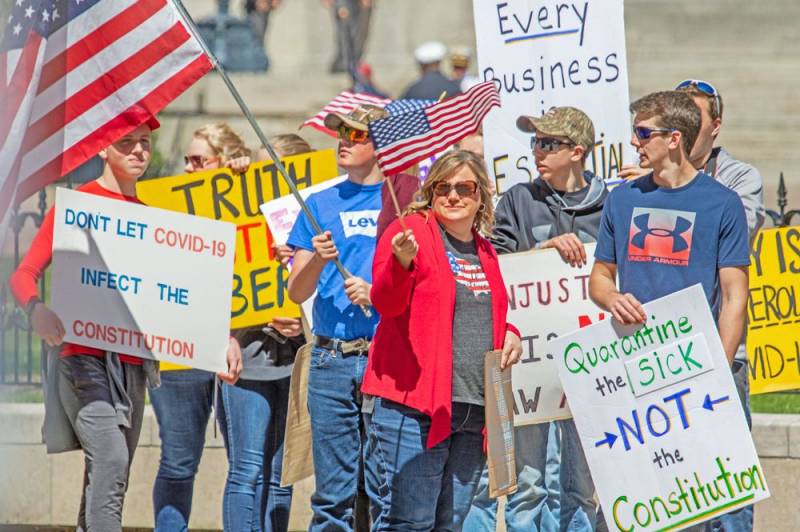 Over the past 35 years, gloomy predictions about the imminent collapse of the United States have not been confirmed, but that was before the COVID-19 pandemic, writes the American journal Foreign Policy.
In recent years, the incompetent administration of President Donald Trump has made many catastrophic mistakes as they have long-term negative consequences for the United States. International relations specialist Stephen Walt, a professor at Harvard University, identifies six strong arguments in favor of the imminent degradation of the United States.
First, Trump's behavior tarnished the reputation of the United States, which was already not perfect. Washington has simply demonstrated to those around it that it is unable to cope with problems, both internationally and at home.
Second, the epidemic has led to an economic downturn in the United States. She will leave huge scars on
the economy
countries and the longer it lasts, the more significant the damage will be. At the same time, the Trump administration, unlike other countries, did everything possible to ensure that the crisis dragged on and the economic recovery, if it was foreseen at all, proceeded at a slow pace.
Third, there has been a sharp increase in the number of cases of domestic violence in society, which are difficult to control due to isolation. This can cause irreparable harm to the country by undermining the emotional and mental health of citizens. The danger is that the personal tragedies of individuals will affect the power of the United States as a whole.
The fourth is the closure of schools due to the poor epidemiological situation. It is quite justified, but the long absence of children at their desks will lead to their lag in knowledge level from their peers in other countries. The planet's education system has been hit by COVID-19, but the US is at its worst. This will inevitably be reflected in the future.
Fifth, the US higher education system has also been hit hard. America's universities, considered the best on the planet for decades, suffer isolation and the loss of international students. As a result, universities and colleges began to receive less money and ceased to serve as engines of science and technological progress.
Sixth, the pandemic did not affect women's desire to become mothers. However, women in labor are now exposed to severe financial uncertainty and stress. This will inevitably affect the fetus and development of the child, which will certainly affect his future life and affect the country as a whole.
The US has not yet exhausted its advantages over other countries. But the longer Trump will fight the pandemic, the worse for the country. The well-being of future generations of Americans depends on this.