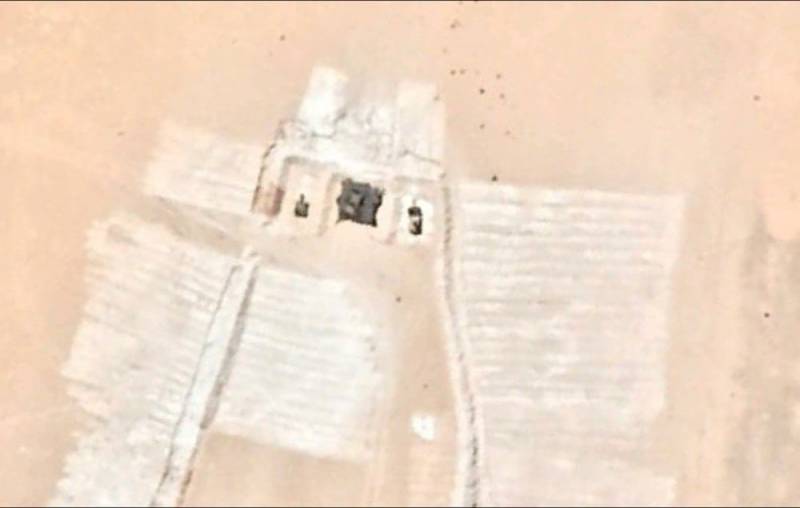 A satellite image of the Al-Jufra airbase in central Libya, controlled by the forces of the Libyan National Army of Field Marshal Khalifa Haftar, showed an all-weather tactical short-range air defense system of the Tor family. Such complexes are used to solve air defense / missile defense tasks at the divisional level, covering important objects, military units and protecting
machinery
on the march from air attacks.
It should be noted that in Syria, such complexes have proven their effectiveness. They are recognized as the best means of dealing with small low-flying targets. All declared performance characteristics "Tor-M2", "Tor-M2U" and other varieties were tested in combat conditions. These complexes are now defending the Russian Khmeimim airbase (Latakia province).
Until the summer of 2018, militants regularly attacked the base using UAVs that dropped IEDs. Since then, not a single militant drone has reached Khmeimim. "Torah" monthly shoot down dozens of them, proving the title of the best air defense system in the Syrian conflict.
It should be added that the Egyptian Armed Forces also have 4 batteries (16 pieces) 9K331ME "Tor-M1E" and 9K332ME "Tor-M2E".
Libya during the time of Muammar Gaddafi wanted to acquire 9K331ME "Tor-M1E" and other types of Russian weapons, but hesitated for a very long time. Then came the civil war, the UN embargo and the rampant terrorism.
It is impossible to determine which state the recorded complex belongs to from the photograph. For example, in China, the HQ-17, developed on the basis of the Tor-M1, is produced, and this additionally complicates the identification of the air defense system.