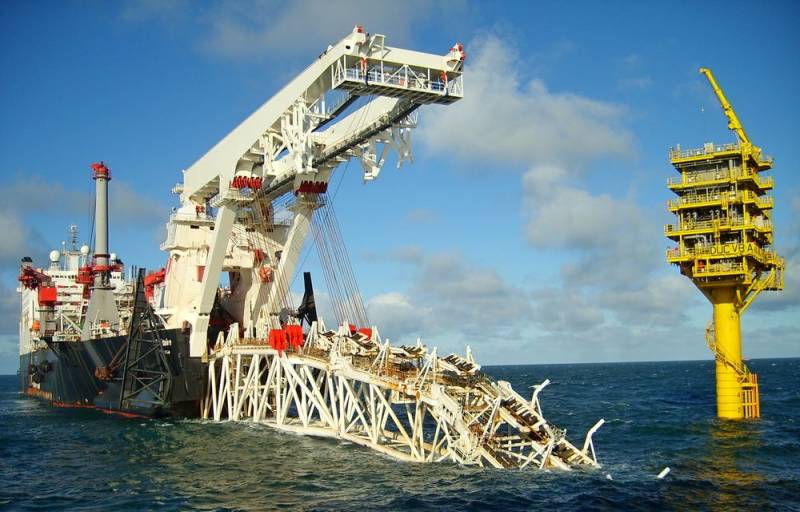 A pipeline chess game is being played in the Baltic Sea, Copenhagen has banned the completion of the Nord Stream 2 gas pipeline for the next two months, German radio station NDR reports.
More than six months ago, the pipe-laying vessels of the Swiss company Allseas stopped their pipe-laying work near Bornholm Island. It remained for them to lay 120 km of pipes east of the island in an exceptional
economic
zone of Denmark. Allseas' actions were dictated by US sanctions passed in the form of the European Energy Security Protection Act.
After that, the Russians decided to complete the construction of Nord Stream 2 on their own. They dispatched from the Sea of ​​Japan the Akademik Chersky, a crane and pipe-laying vessel, to be assisted by the Fortuna pipe-laying barge, for which the Russians had recently received special permission from the Danish authorities. However, due to spawning of cod, all work on the seabed is now prohibited until October 1, 2020.
On July 22, 2020, Danish Prime Minister Mette Frederiksen and Foreign Minister of the Kingdom Jeppe Koephod received former CIA Director and now Head of the US State Department Mike Pompeo in Copenhagen. The conversation took place behind closed doors and, as the sources specified, the American demanded unconditional loyalty from the allies, but the Danes made it clear that they would act exclusively in the legal field. And although Copenhagen is not delighted with the Nord Stream 2 gas transmission project, it is glad that it managed to avoid complications with Berlin, its largest trading partner.
Note that Denmark is pursuing an extremely sophisticated approach to Nord Stream 2.
policies
... She is trying to delay the implementation of the project to please the United States and at the same time not to quarrel with the Germans, as this is fraught with lawsuits, as well as other problems.
Before that, another package of sanctions against Nord Stream 2 was approved in Washington. They were enshrined in the US defense budget for fiscal 2021. As you know, the next fiscal year in the United States begins on October 1, 2020, which by "coincidence" coincides with the end of the Danish cod spawning.