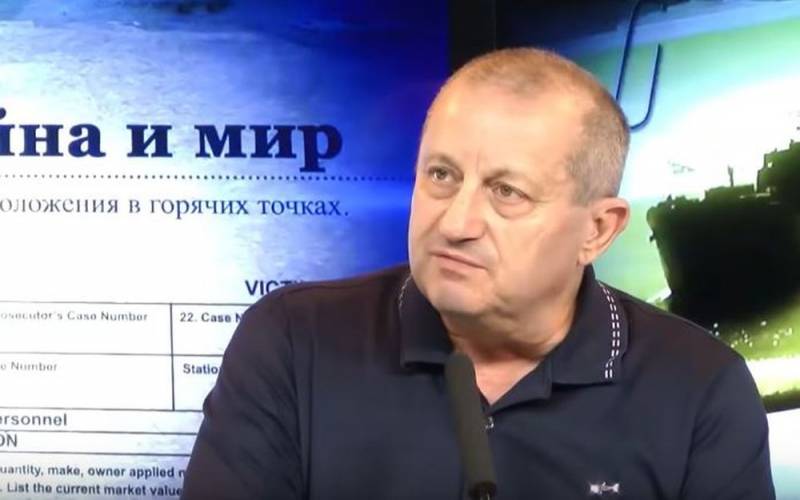 Russian President Vladimir Putin has already decided what to do with Donbass, said the military
political
expert Jacob Kedmi on the Israeli ITON.TV program.
I don't think Putin will ever say: "Donbass is Russia"
- said Kedmi, answering questions from viewers.
According to Kedmi, the Russian leader has already expressed everything on this matter. And the position of the President of Russia is extremely clear and consists in the fact that the problem affects not so much Donbass itself, but the whole of Ukraine. The expert is convinced that Russia will not annex the Donbass (DPR and LPR), as this would mean giving up on the entire remaining multimillion Russian-speaking population of Ukraine. Russia will never do this and will not agree to this.
He (Putin) believes that Donbass should be part of Ukraine, but normal Ukraine, the way it once was
- stressed Kedmi.
Earlier it was reported that according to
According to
the former head of the Israeli intelligence service Nativ, Ukrainian nuclear power plants will become a priority target for Russian troops, as Moscow worries about the safety of these facilities.
It should be added that before that, the head of the Ukrainian Foreign Ministry Dmitry Kuleba announced Kiev's unwillingness to comply with the Minsk agreements. He called the change in Ukrainian legislation for the Donbass "a problem of Russia".
We do not have a bureau of satisfaction of "wishes" of any countries
- said the head of the Ukrainian Foreign Ministry.