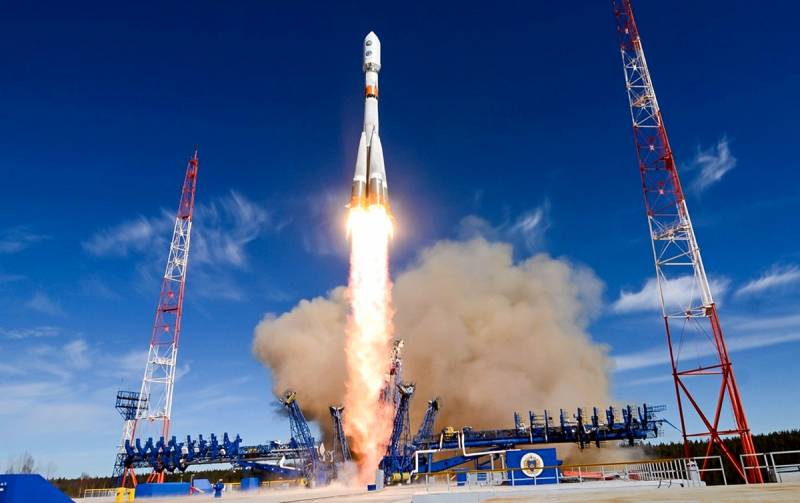 The US military has reiterated its concerns about "non-destructive testing" of Russian anti-satellite weapons in orbit, and they were echoed by their British colleagues. The hero of the day inevitably became the apparatus "Kosmos 2543", which NATO considers a potential "killer of satellites". Is it really?
Let's face it, it's hard to find an artificial satellite that doesn't have a dual purpose. All satellites spy on potential enemies in one way or another. For example, according to a number of experts, the widely advertised program of launching the spacecraft of the Starlink system of billionaire Elon Musk was not created without the help of the Pentagon and can be used by it for military purposes. The Commander of the US Aerospace Forces, Raymond, negotiated this topic with a well-known businessman.
It is noteworthy that this same Raymond considered it possible to criticize Russia for testing in orbit satellites-inspectors, which are considered potential "killers" in the Pentagon:
Russia is developing in near-Earth orbit the ability to exploit our dependence on space systems.
The alarm of the American military is understandable: the United States has more than a thousand spacecraft in orbit, which not only spy on us, but are also actively used to control their Armed Forces. The destruction of this Pentagon grouping could dramatically reduce the combat capability of the US Army. A very curious statement on this by NORAD (North American Aerospace Defense Command):
The United States intends to defend its rights, opportunities and freedom of action in outer space ... If necessary, the rivals will be denied the opportunity to use outer space if they thus pursue goals hostile to the national interests of the United States.
"Denying the ability to use outer space" is cool. Fortunately, our country does not need someone else's permission to use it.
At first
Russia itself is a space power with its own "gates to space". Despite a number of known problems, Roskosmos is capable of producing carrier rockets and launching them.
Secondly
, in recent years, it became possible, if necessary, to "thin out" the American satellite constellation. These are the already mentioned satellites-inspectors, capable of intercepting control or destroying enemy vehicles with electronic warfare systems and directed energy weapons, and the recently tested A-235 Nudol anti-missile defense system. It is also believed to have a dual purpose: combating intercontinental ballistic missiles and non-nuclear destruction of spacecraft located at an altitude of 500 to 700 kilometers. Thanks to its appearance, Russia took aim at low earth orbit, about which we are in detail
told
earlier.
Thus, our country can ignore the denial of the right to access outer space, or even "clean up" it on its own.