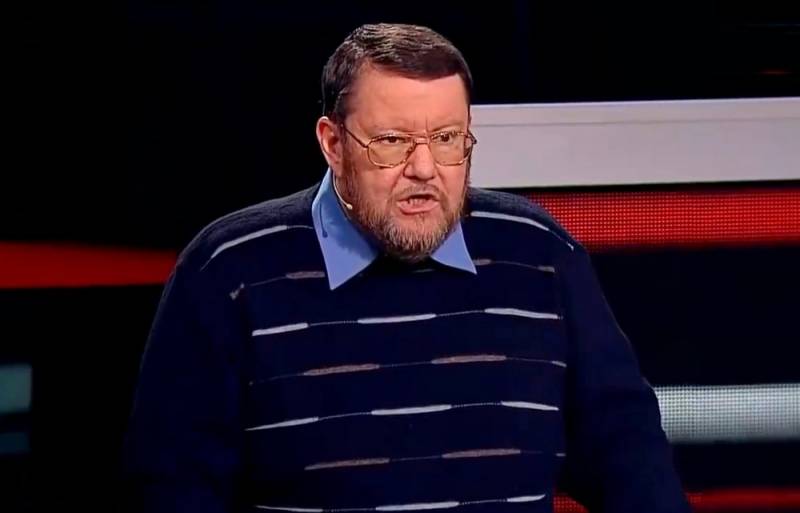 The famous Russian orientalist Yevgeny Satanovsky revealed a way to effectively fight the United States and explained the emergence of tensions along the borders of Russia. He announced this on the air of Vesti FM radio station.
The expert noted that the United States wants to destroy Russia using the "active defense" method. For three decades, the line of confrontation between Moscow and Washington has moved from Germany to the territory of the former USSR, to the Donbass and the Baltic states. The Americans do not hesitate to apply sanctions and, as soon as they can, put pressure on
the economy
Russia. They want Moscow to cease to exist as an independent force in the world.
Satanovsky believes that Russia needs to take advantage of historical experience. He recalled that prior to the 1917 revolution and much of the Soviet period, Russia was rarely exposed to unfriendly Western actions due to a similar "active defense" by Moscow.
What was Suvorov doing in the Alps? Wherever our troops operated. As a result, foreign troops were rarely on our territory. Open enemies abroad were destroyed. Do not hesitate to go to any conflicts
- the expert specified.
He recalled how Nikita Khrushchev acted during the Cuban missile crisis, how tough the USSR secret services worked abroad, how the American U-2 spy plane was shot down without delay.
According to the expert, now Russia, with the exception of the rarest cases, is conducting a very soft external
policies
... She just taught her opponents that she can be touched.
Satanovsky stressed that the turbulent atmosphere in Belarus and Poland against the background of the presidential elections in these countries, as well as the armed confrontation on the border between Armenia and Azerbaijan, are beneficial to the United States. Transcaucasia is a very turbulent region. Washington wants to penetrate the soft underbelly of Russia in order to provoke conflict situations in the North Caucasus. Therefore, the Americans will not defend the ruling elites in Yerevan and Baku if "color revolutions" start there.