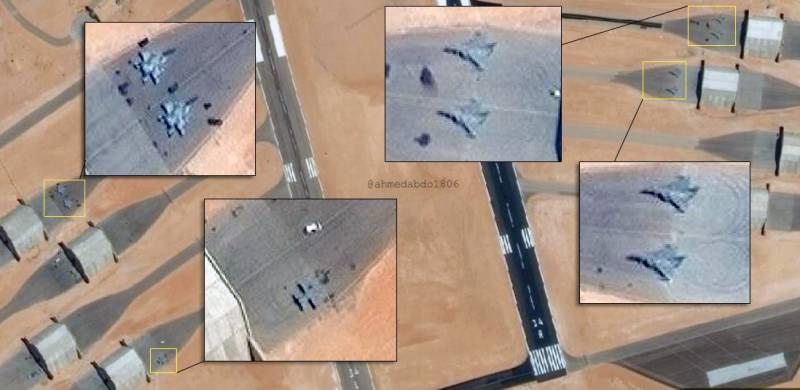 A large-scale deployment of Egyptian aircraft near the Libyan borders was recorded from satellites. Thus, Russian MiG-50s and French Rafali are being concentrated at the Khabata airbase in western Egypt, 29 km from the border with Libya. A quick and powerful strike by the ARE troops on the positions of the pro-Turkish forces in Libyan territory is not excluded.
Such decisive actions by Egypt in preparing for a military operation became possible after the country's parliament yesterday gave President Abdel Fattah al-Sisi permission to use military forces against Libyan militants. This was reported by the Al Jazeera TV channel. In a statement from the country's legislature, it appears that the main purpose of the invasion is to protect Egypt from foreign terrorist groups and criminal combat groups. Earlier, al-Sisi held talks with the American president, during which the leaders of the states discussed the situation in northern Africa.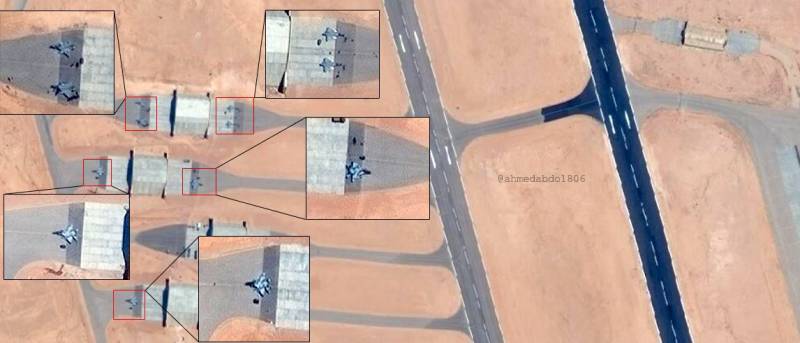 On Tuesday July 21, the heads of the foreign affairs agencies of Russia and Egypt, Sergei Lavrov and Samekh Shukri, talked by phone about the military-political situation in Libya. The foreign ministers of both countries reaffirmed their commitment to resolving the conflict through negotiations between the opposing sides in the spirit of implementing the decisions of the Berlin Conference, which were enshrined in UN Security Council Resolution 2510.
At the end of July, the Egyptian president announced that his country's interference in Libyan affairs is legitimate, since they will be aimed at protecting Egypt from terrorists, ending the bloodshed in Libya, and also launching a peace process in this country under the auspices of international organizations.