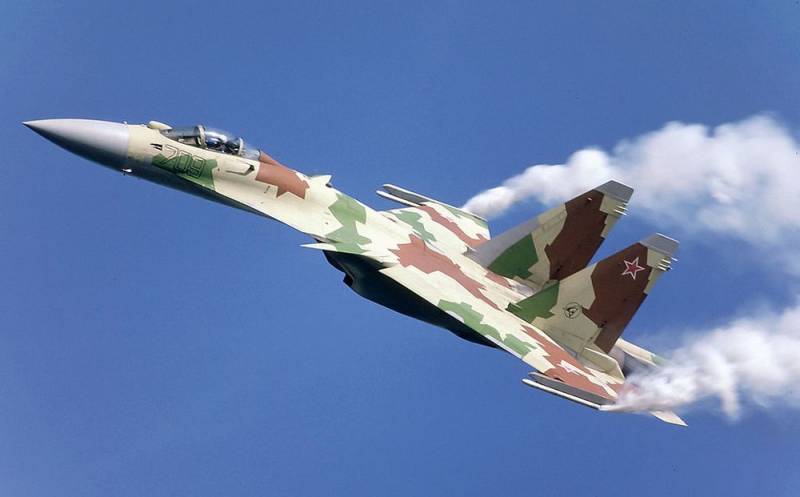 The Russians are developing a new aircraft engine to equip heavy fighters Su-27, Su-30 and Su-35 of the Russian Air Force, writes the American edition of Militrary Watch.
The Ufa Engine-Building Production Association (PJSC "UEC-UMPO") is developing a universal turbojet aircraft engine of a new class. Now on the Su-27 and Su-30 engines of the AL-31 family are used, and on the Su-35 there are excellent engines of the AL-41 family, which are the basis for creating the power units of the fifth generation fighters. The universal aircraft engine being developed by PJSC "UEC-UMPO" will be based on the AL-41.
For over a year now, work has been underway to integrate the AL-41 into the Su-30SM fighter. The updated version of the aircraft was designated Su-30SMD. The AL-41 aircraft engine has a number of significant advantages over the AL-31. It has more efficient blade cooling, 16D thrust vectoring, lower maintenance requirements, longer life and XNUMX% more thrust.
Therefore, the answer to the question of why the Russians are switching their fighters to one aircraft engine is quite simple. This will increase productivity, simplify maintenance (lower operating costs), and many other benefits. Thus, Moscow will expand the capabilities of its combat aircraft through cost-effective means.
It is possible that the new aircraft engine will appear on the Su-33 naval fighters and the Su-34 strike fighter-bombers. For the Su-27 and Su-30 this will generally mean an improvement in their combat characteristics. They will be able to fly further, and their flight performance will improve significantly. Russia has already successfully integrated
Technology
Su-35 on the Su-27, resulting in the Su-27SM2 ​​and SU-27SM3, using similar avionics, weapons and a multifunctional radar with phased array. There is no doubt that the new power unit will be of great interest to foreign buyers of Russian military products.