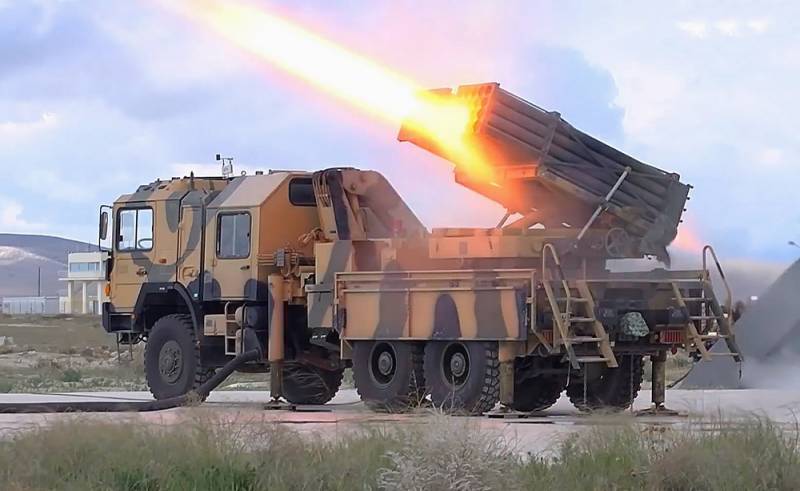 The Turkish armed forces are pulling T-122 Sakarya multiple launch rocket systems and T-155 Fırtına self-propelled guns, which were once effectively used in Syria, on the approaches to the city of Sirte. The Turkish newspaper Milliyet reports.
The aggravation of the military situation is taking place against the backdrop of recent statements by Egyptian President Abdel Fattah al-Sisi that if pro-Turkish troops cross the "red lines" (including the occupation of Sirte and the seizure of the Jufra airbase) Egypt reserves the right to decisively intervene in the situation.
A couple of days ago, a convoy of 200 vehicles began moving eastward from the port of Misurat, the main point for Turkey's military assistance to Faiz Saraj's troops, delivered here by sea, bypassing international sanctions. The column goes along the Mediterranean coast towards the town of Tavarga, which is about three days' journey from Sirte.
On July 20, the ARE parliament will hold a meeting on the situation in Libya. On the agenda of the legislative body of the state is the issue of granting al-Sisi a mandate for the deployment of Egyptian troops to support the Libyan National Army of Marshal Khalifa Haftar.
A delegation of Libyan tribal leaders arrived in Cairo last week to request military assistance "to protect the national security of Libya and Egypt." The Egyptian leader made it clear that his actions in this direction will depend on the decision of the parliament.