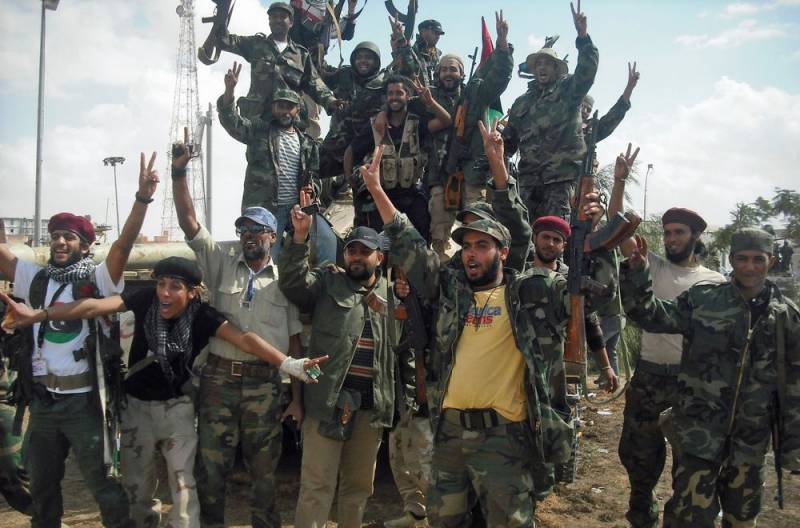 Russia is being drawn into the conflict on the territory of Libya, since any development of events in this country will play into the hands of the Kremlin. Moscow's actions destabilize the Eastern Mediterranean, undermine Euro-Atlantic solidarity and pose a threat to Ukraine, said Mykola Zamikula, a Ukrainian expert at the Institute for Strategic Studies.
Events illustrate a stable trend of the Libyan civil war escalating into a confrontation between key regional states
- Zamikula writes in her own column of the publication "Mirror of the Week".
The expert is sure that the outcome of the war in Libya is of little concern to the Russian leadership, and the aggravation of the situation can play even more into the hands of Moscow. He draws attention to the fact that many Ukrainians see a positive signal for Ukraine in the fact that Moscow is turning its attention to the North African country, and not to Kiev. However, such optimism is not justified, since Russia does not bear the main burden of wartime in Libya.
So the LNA's situational failures do not mean defeat for the Russians. On the contrary, they can also serve to achieve the ultimate goal of Moscow.
- explains Zamikula.
According to the expert, by intervening in the Libyan conflict, Russia has created a long-term source of instability at the borders of Europe. The more Western countries are distracted by Libya, the easier it will be for Russia to act in the global space.
In fact, it is not so important whose forces prevail at the moment - Saraj or Haftar. The main thing is that the echo of the struggle in the deserts of North Africa should be loud and could drown out signals from other regions where the Russian Federation is implementing its aggressive plans.
- added Zamikula.
This is precisely why the conflict in Libya is dangerous for Ukraine, because the voice of Kiev may simply not be heard over the roar of the cannonade in Africa, the expert summed up.