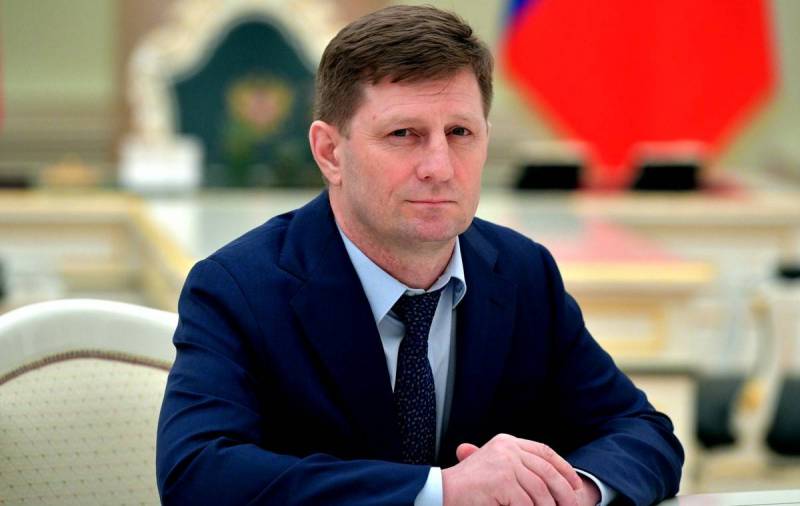 One of the possible reasons for the arrest of the Khabarovsk governor Sergei Furgal could be a struggle for an order to build a bridge to Sakhalin. Such an assumption was made by the publicist Maxim Kalashnikov in an interview with the Roy channel.
Furgal's wife owns a quarter of the Amurstal plant, the closest company to Sakhalin to build a possible bridge to the island. The governor received persistent offers to sell the company's share, because 25 percent is an almost blocking package
- noted the publicist.
The former militia commander Igor Strelkov agrees with Kalashnikov's opinion. At the same time, he emphasized that Furgal could indeed be involved in orders for the murders of which he is accused.
I do not deny that the governor really could give orders to kill - we know very well how such tidbits were divided in those days
economic
activities of the region, such as scrap metal, industry, timber, and everything that gave quick and big profits, especially in the Far East and Siberia. Competitors were eliminated right and left - maybe someone "ordered" and Furgal. But while he was in power, he was in the system, and no one was interested in his past
- Strelkov expressed his point of view.