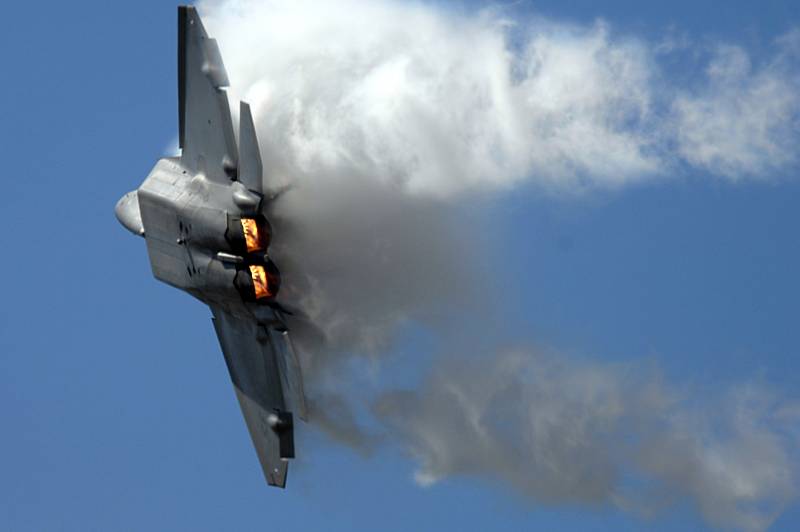 Over the past three months, the U.S. Air Force and Navy have lost as many as seven aircraft. This state of affairs alarmed experts trying to understand the reasons for such a large number of non-combat losses of US fighters. This was reported by the Military Watch portal.
Among the crashed combat vehicles are three fifth-generation invisible fighters, including the F-22 Raptor and F-35A. On June 8, the US Air Force transport C-130 crashed in Iraq. On June 15, the F-15C crashed, taking off from the territory of Great Britain to carry out an intelligence mission in the Mediterranean - the pilot died. Three days later, the United States Navy Boeing F-18F Super Hornet crashed into the Philippine Sea. A few weeks later, right at the airbase, the F-16C was disabled - a strong fire occurred on board the aircraft. Thus, the disasters affected both old aircraft operating since the Cold War and the new one.
equipment
- This eliminates obsolete equipment as a cause of emergency with fighter jets.
According to analysts, losses could have occurred due to problems with aircraft maintenance, gaps in the training of pilots, as well as failures in the software of the equipment.
Observers of the American publication emphasize that despite what is happening, the program for the rearmament of the US Air Force will continue. So, the retired F-15C Eagle will be replaced by more efficient and less emergency sixth generation FX fighters.
The root of the problem, apparently - not in the planes themselves, but in how they are used and operated
- stated in the Military Watch.