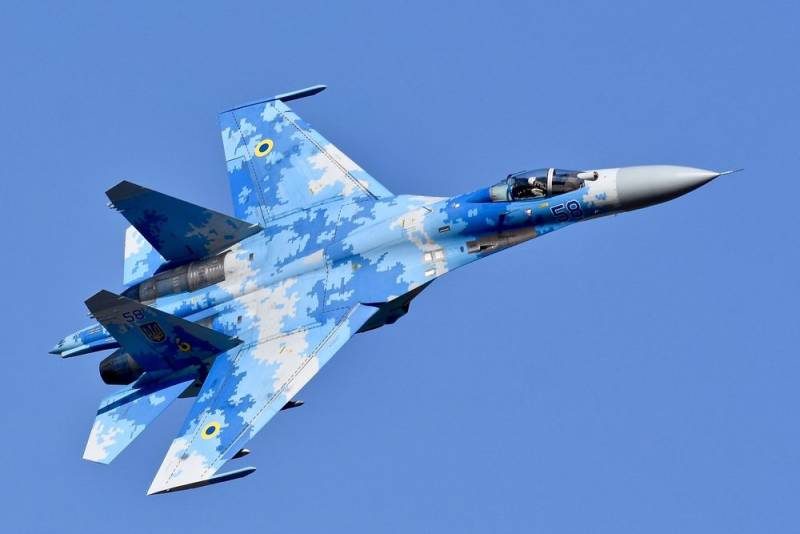 Ukraine wanted to arm more than a hundred new multi-functional combat fighters over the next 15 years. What kind of aircraft will become the main one in the Armed Forces, tried to find out the Polish edition of Defense24.
The Ukrainian Air Force wants to adopt a high-performance fighter. But if the domestic aviation industry cannot create such an aircraft, then it will have to be bought abroad, preferably with the maximum involvement of Ukrainian companies in its production.
Kiev has extensive plans for the modernization of the Air Force until 2035. The Ukrainian military wants to replace four types of post-Soviet vehicles: fighters, reconnaissance, bombers and attack aircraft - with one.
Currently, Ukraine has six tactical aviation brigades. As of the end of 2018, they had various options for the Su-24 (14 units), Su-25 (31 units), Su-27 (35 units) and MiG-29 (45 units).
The first phase of the update is due to happen by 2025. The military wants to decide what kind of machine they need, deal with the infrastructure and staff training, and then buy one squadron. By 2030, they want to arm the two brigades with new planes, i.e. the number of squadrons should increase to at least four. By 2035, they hope to replace the remaining cars with new ones.
The cost of the program is estimated at UAH 200 billion, which is almost $ 8,6 billion. For Ukraine, this is a huge amount, but even it will not be enough to rearm the Air Force on the coveted fifth generation aircraft. So Ukraine, most likely, will make its choice in favor of aircraft generation 4 ++.
Now Kiev and Washington are negotiating at the intergovernmental level on this issue. The aircraft Boeing F-15 Eagle and F-16 Falcon are considered in the latest export modifications. Also considered is the option of acquiring Saab JAS39E / F Gripen fighters from Sweden. The plan to acquire such a large number of aircraft makes Ukraine an attractive market for large companies.